What if you could experience a little manorial estate for your wedding, to celebrate the happiest event of your life? To have an entire garden in which to walk through flowers and butterflies, with alleys shaded by tall trees and a green lawn to step barefoot on? To dance on a dreamy dance floor, surrounded by trees and greenery? To enjoy a genuine, lovely 19th century manor and a wedding barn, ideal for a unique photo session?
A holiday-like wedding party!
Our property is such a place, in which you can live your Big Day in style, like the most exquisite vacation day, on a 2-in-1 experience: an outdoor wedding and a barn wedding, together with your loved ones. No pressure. Even if you have The WedBarn as the main food&drink area, styled with wooden long tables and mix&match chairs, you can choose to enjoy the Terrarium al fresco lounge. And while we have a customized dance floor, you can choose to dance barefoot in the grass. You may even lie down on a chaise longue by the pool or in a hammock hung between two branchy trees.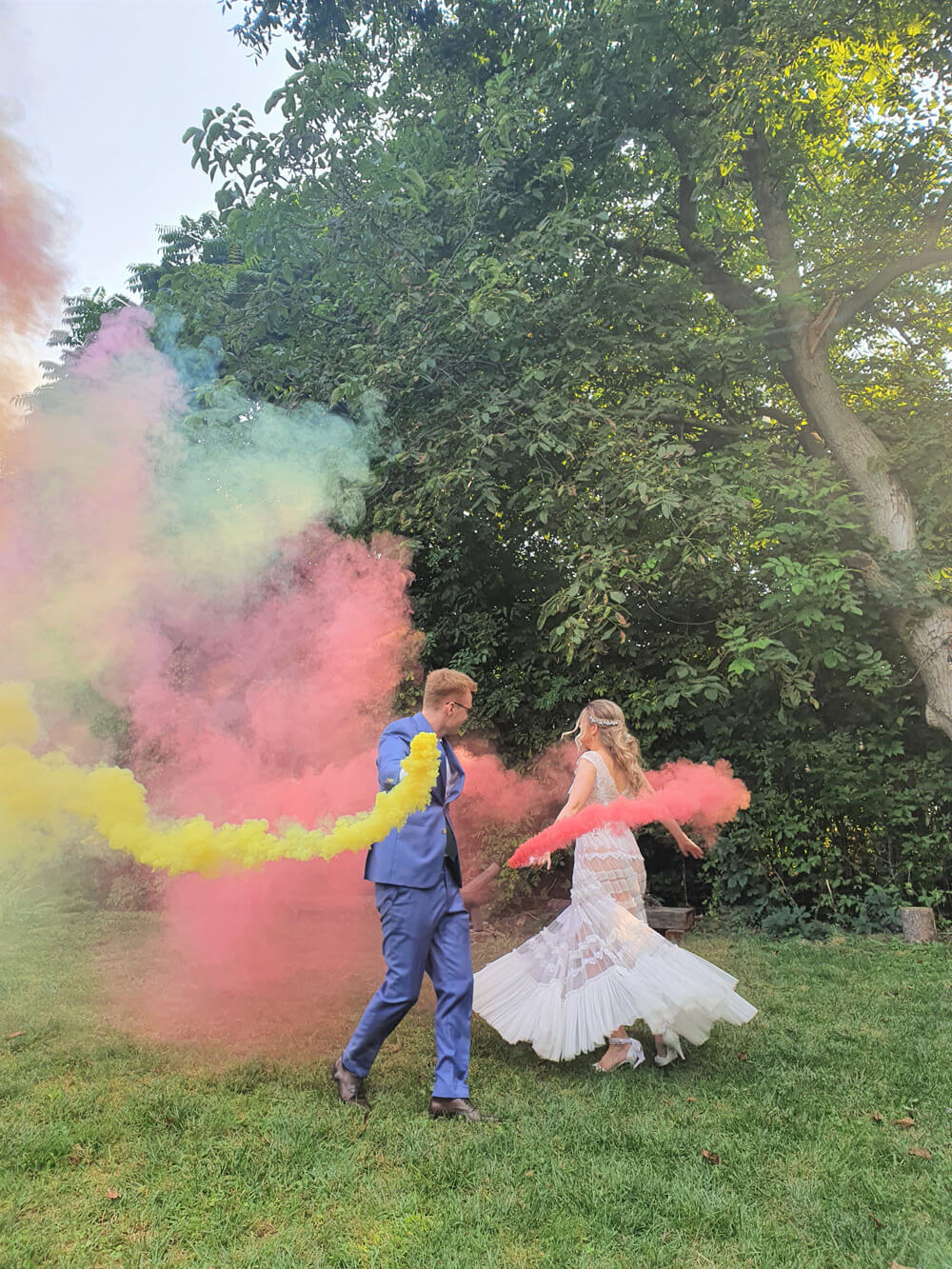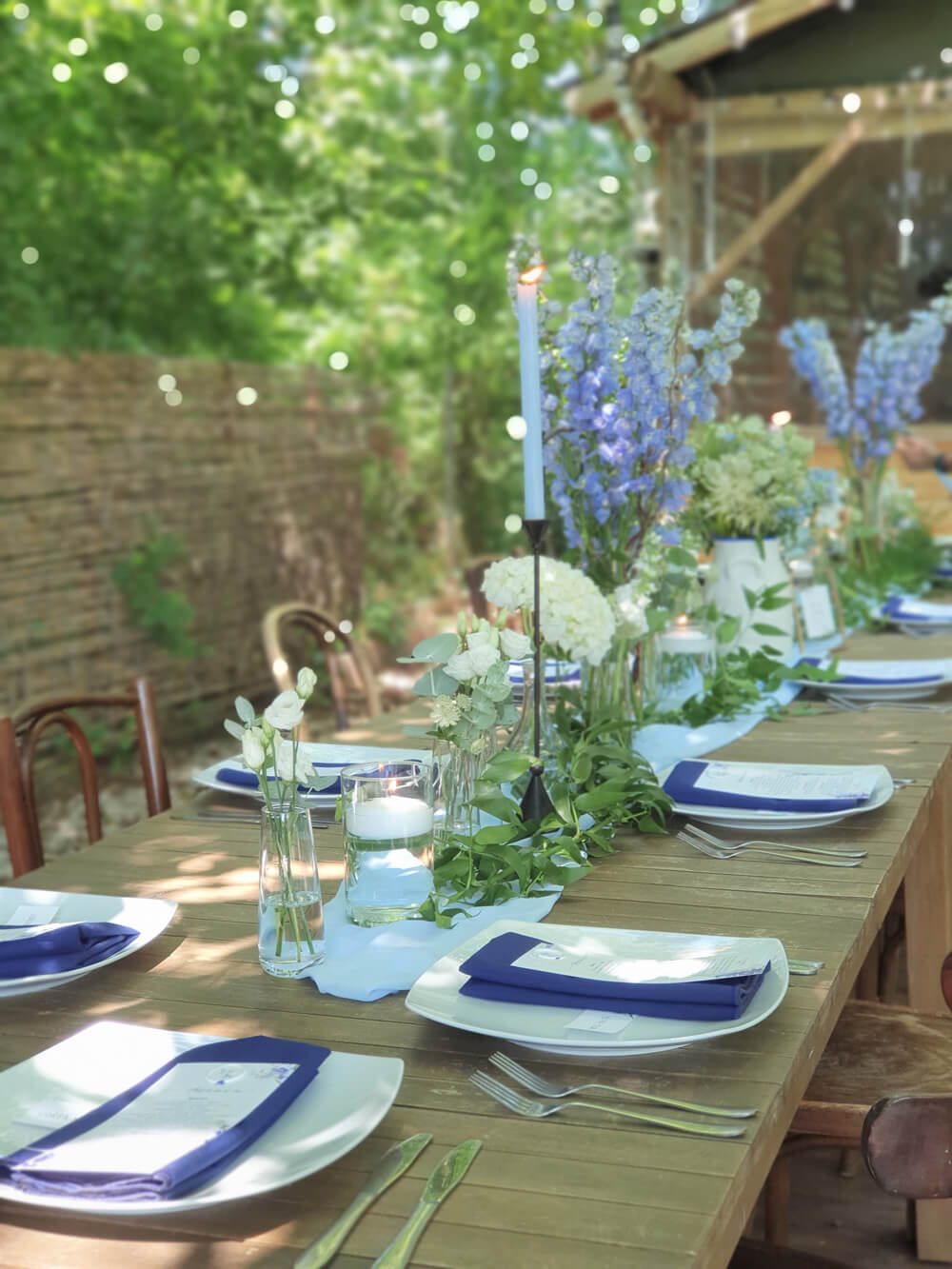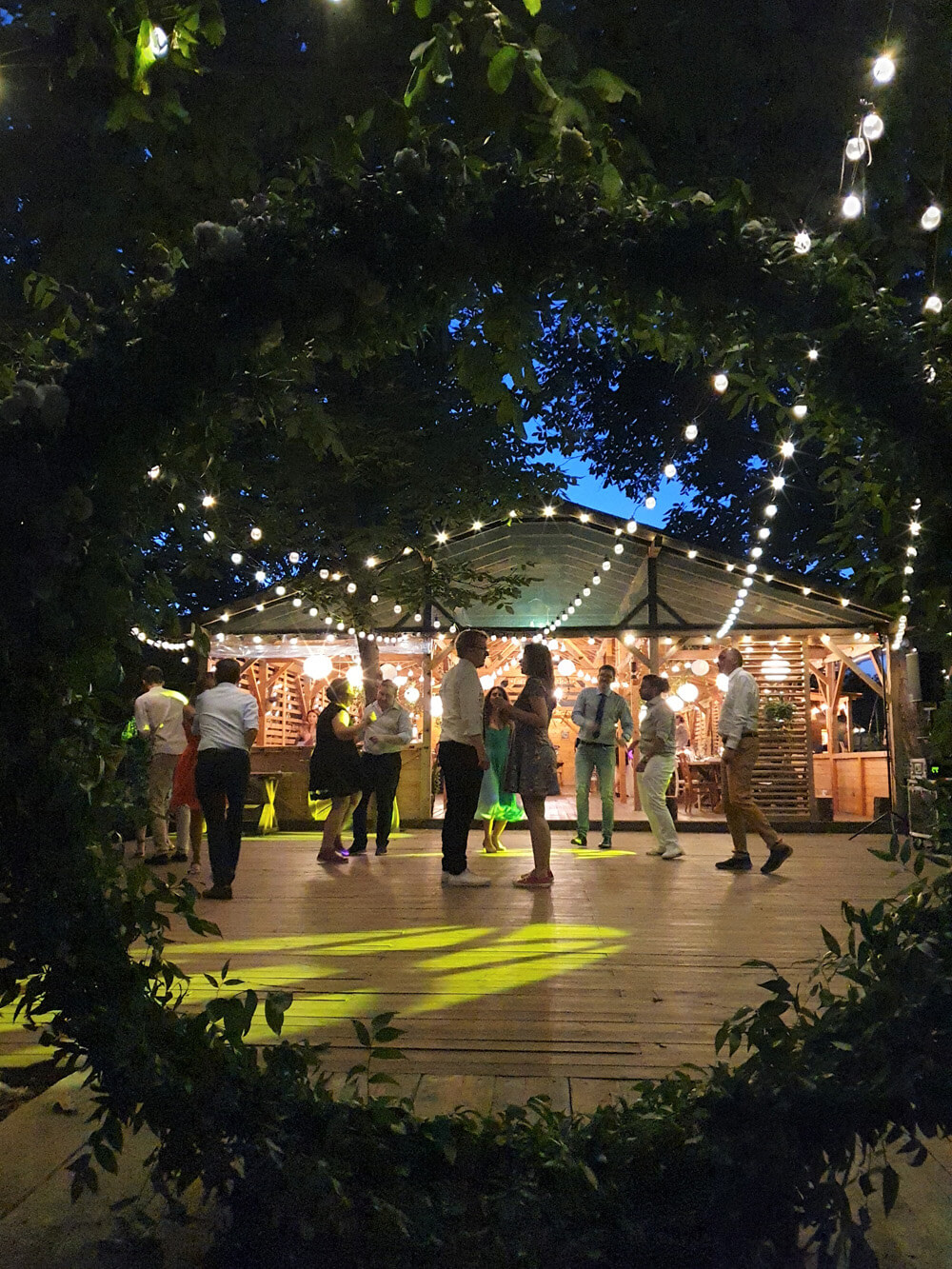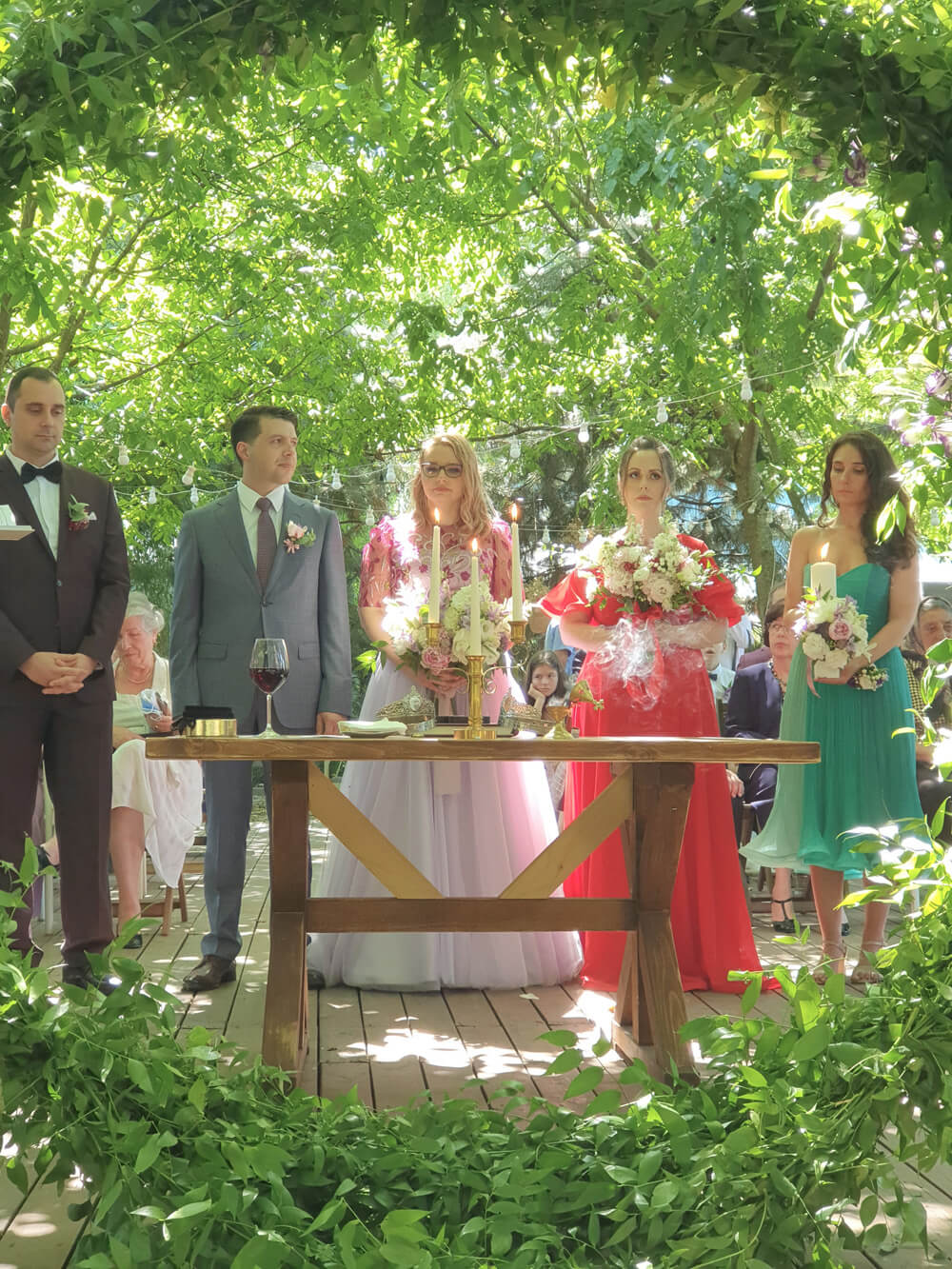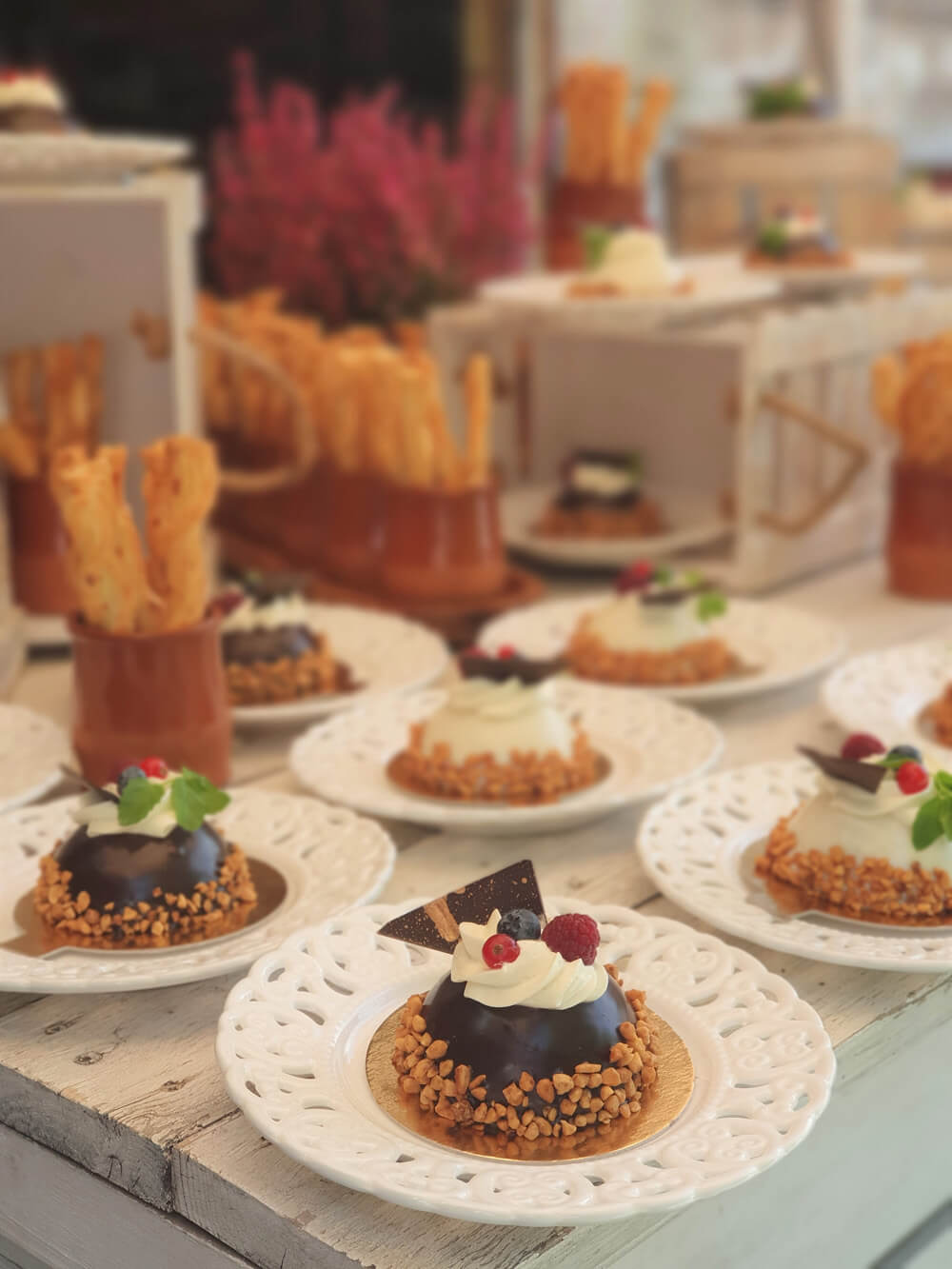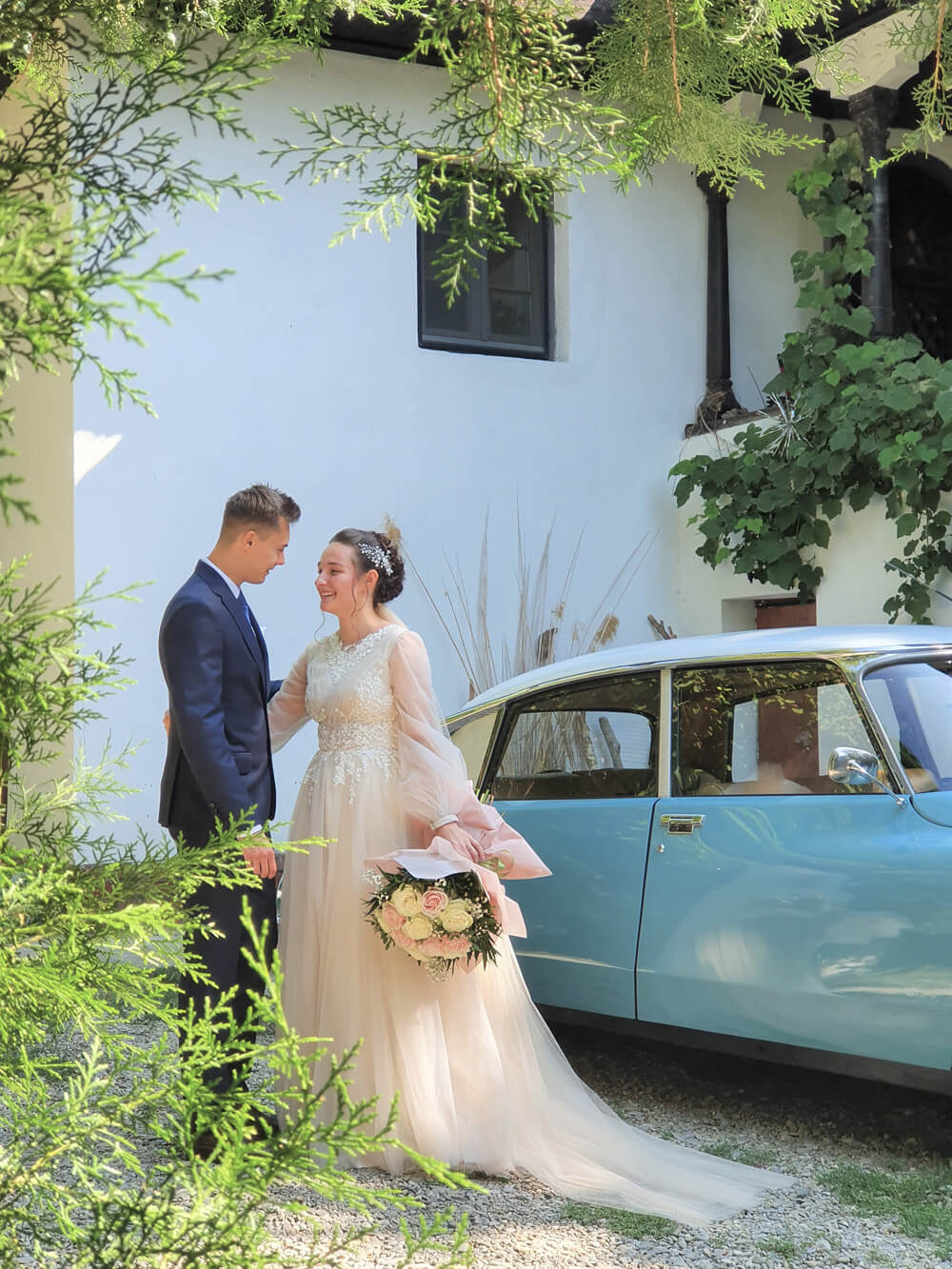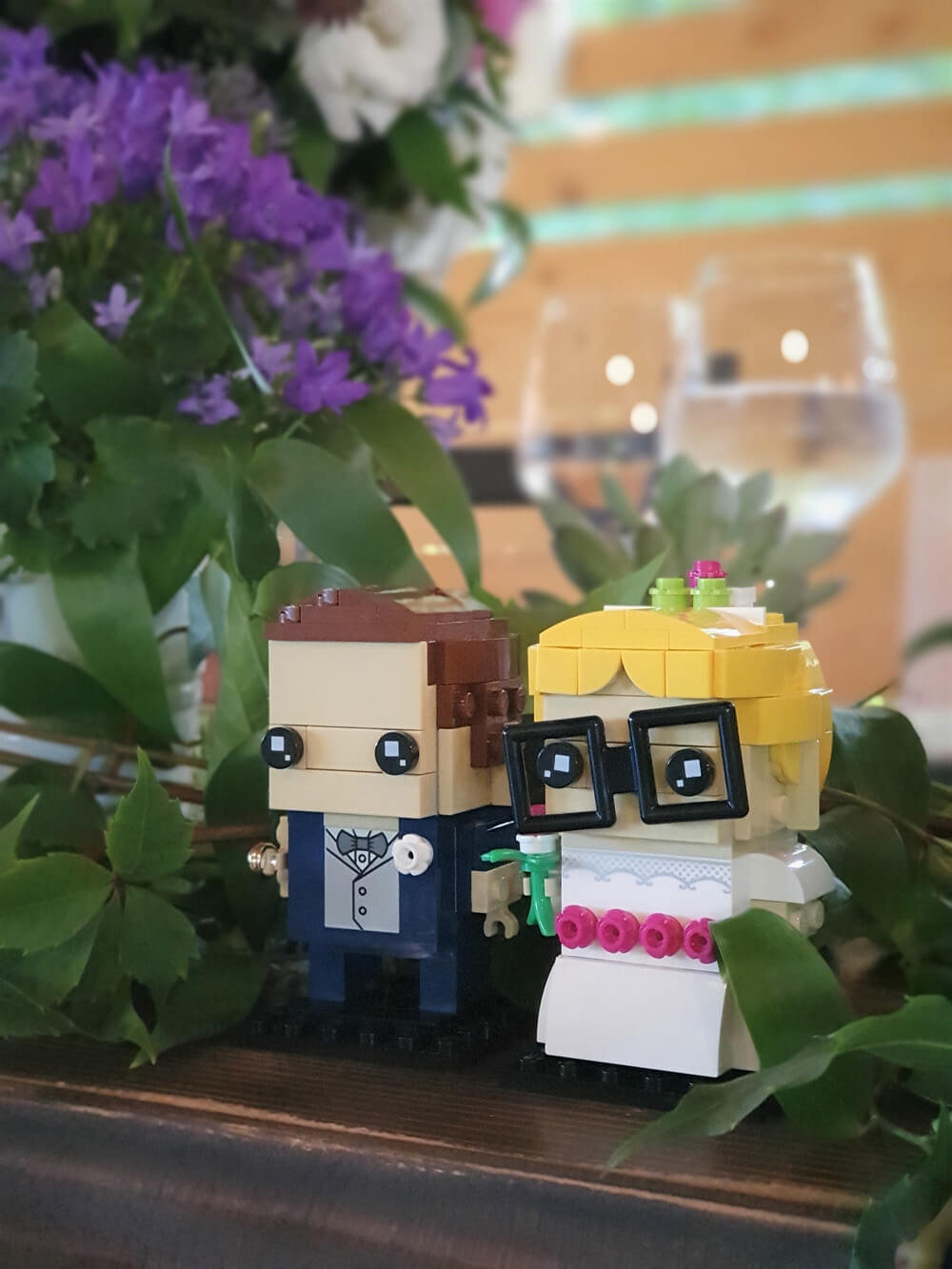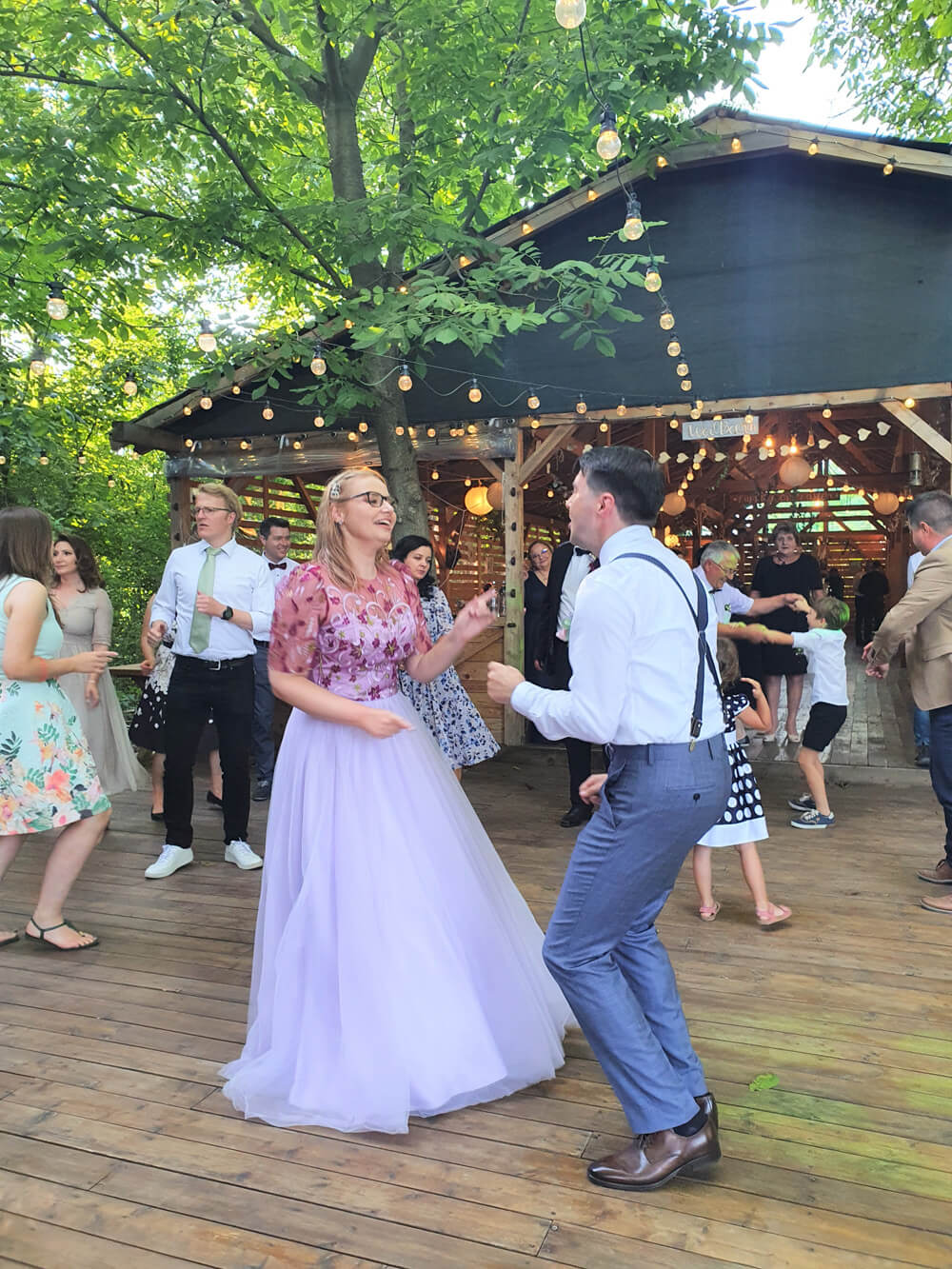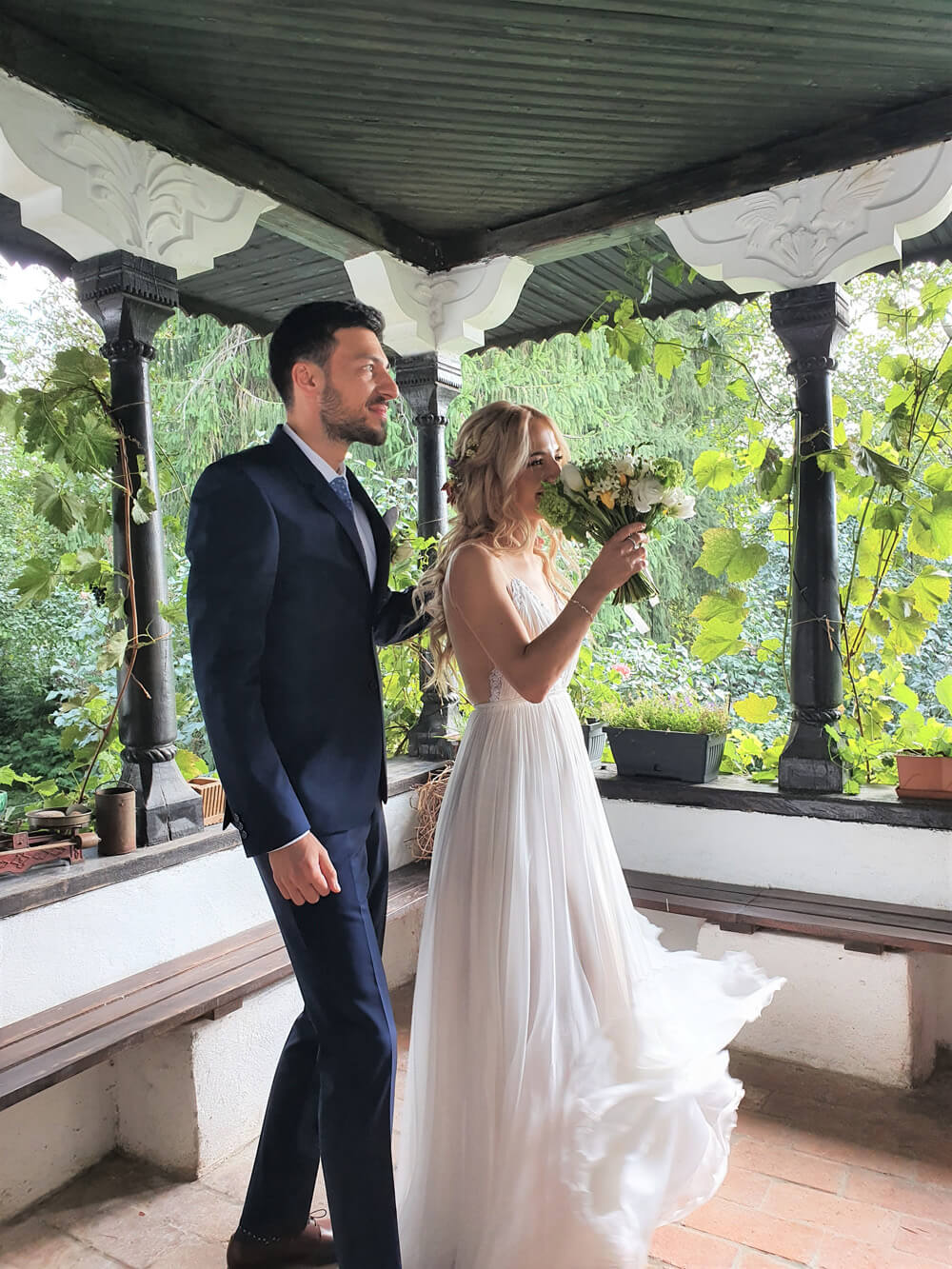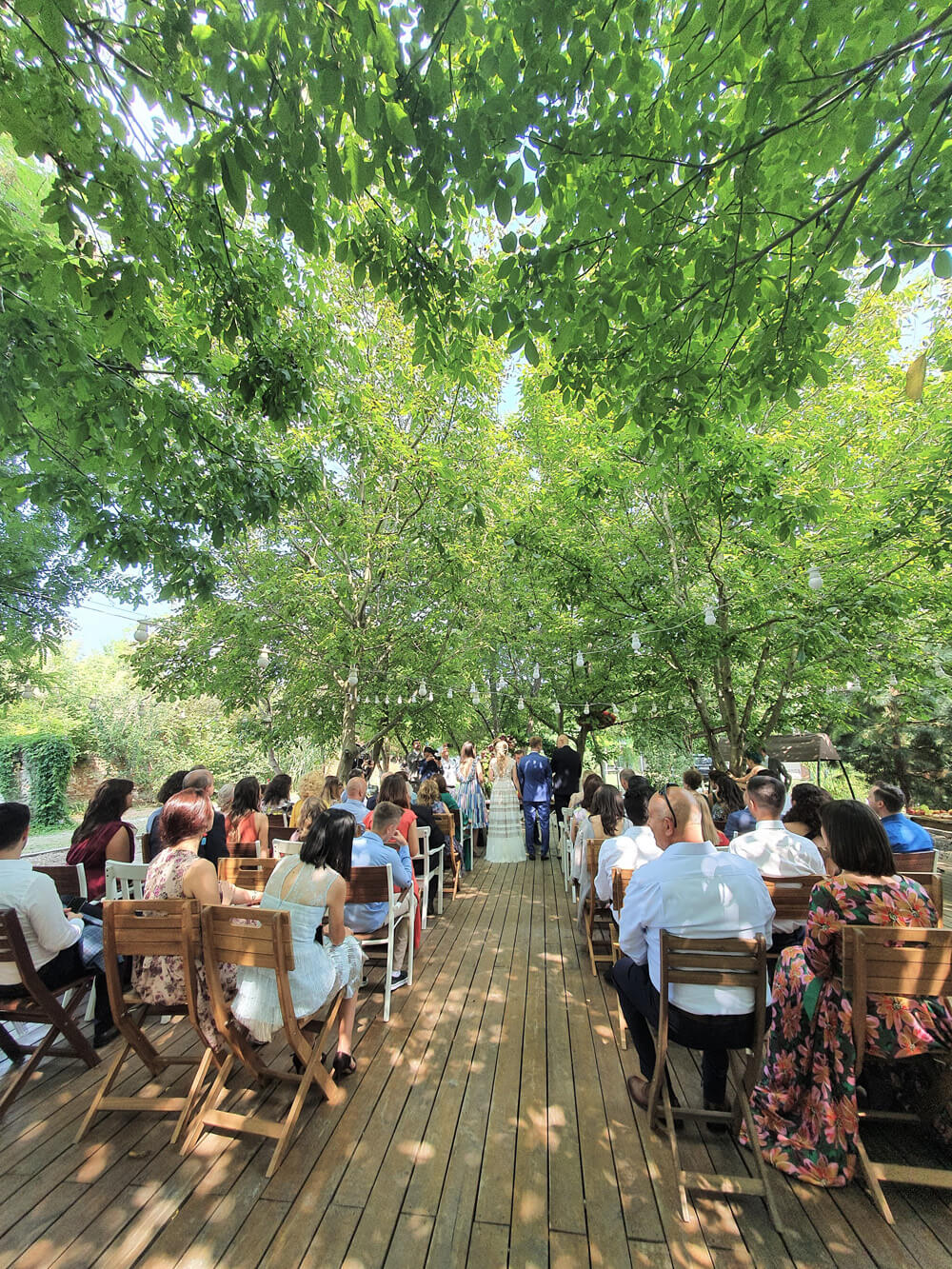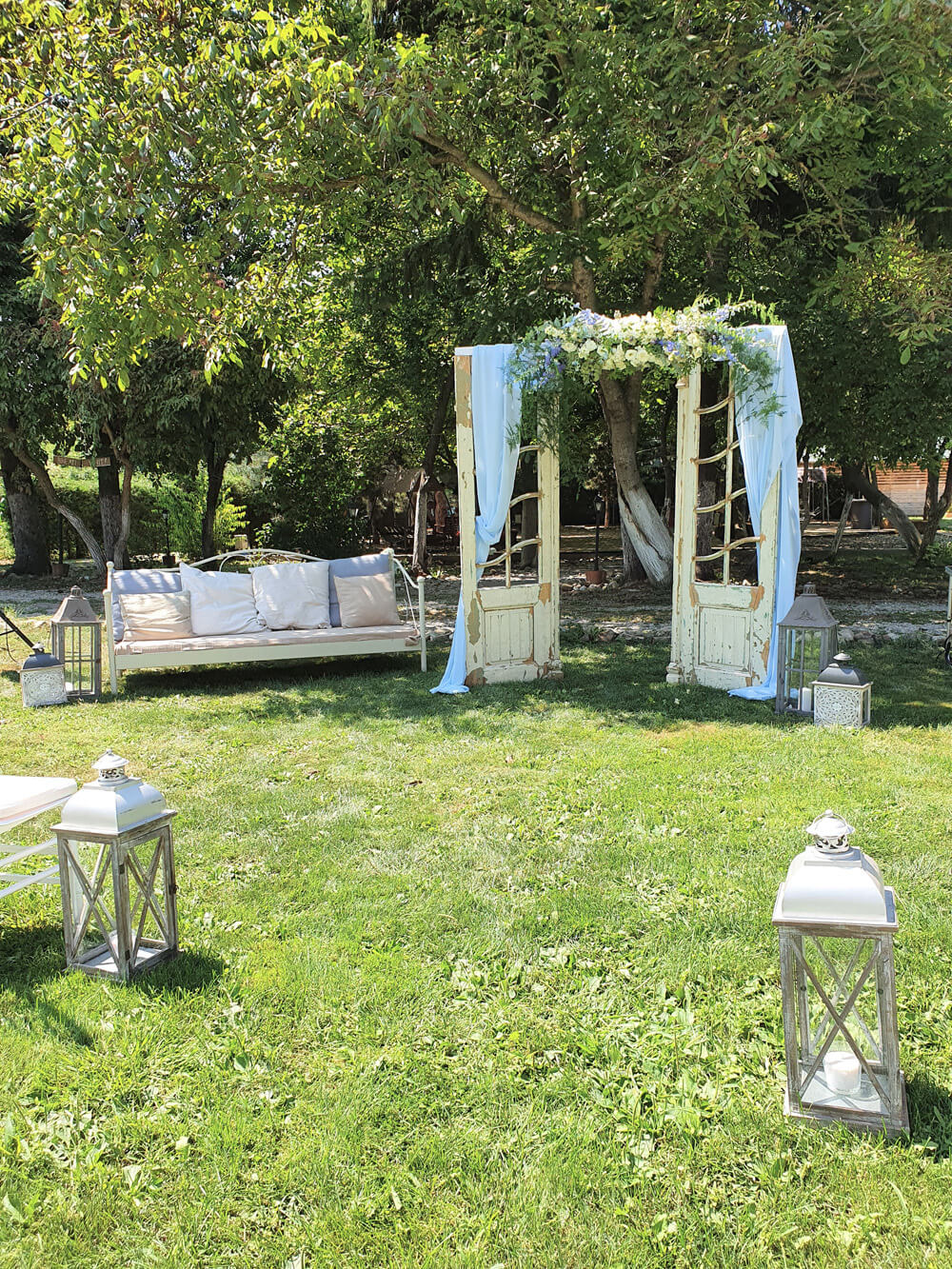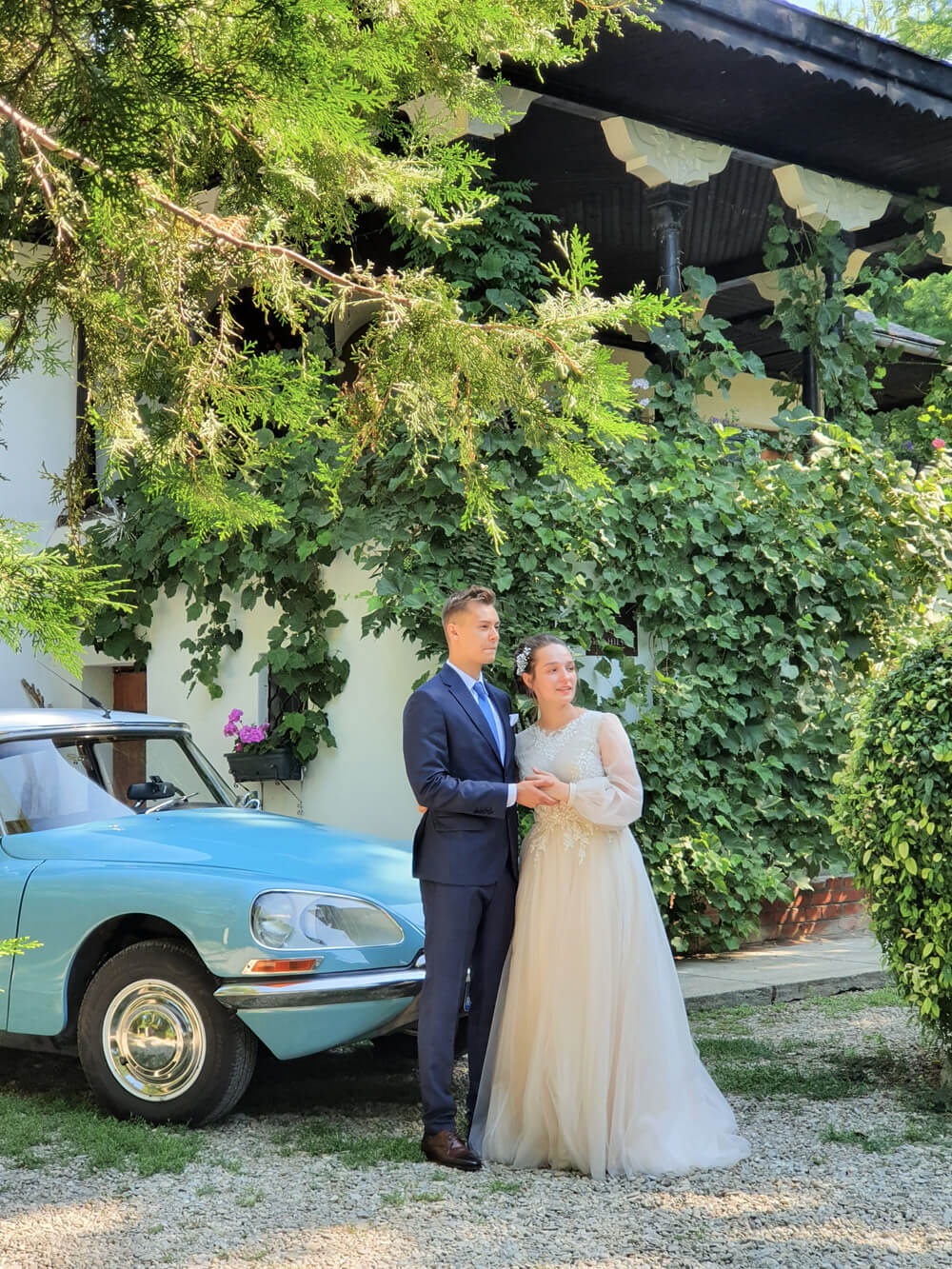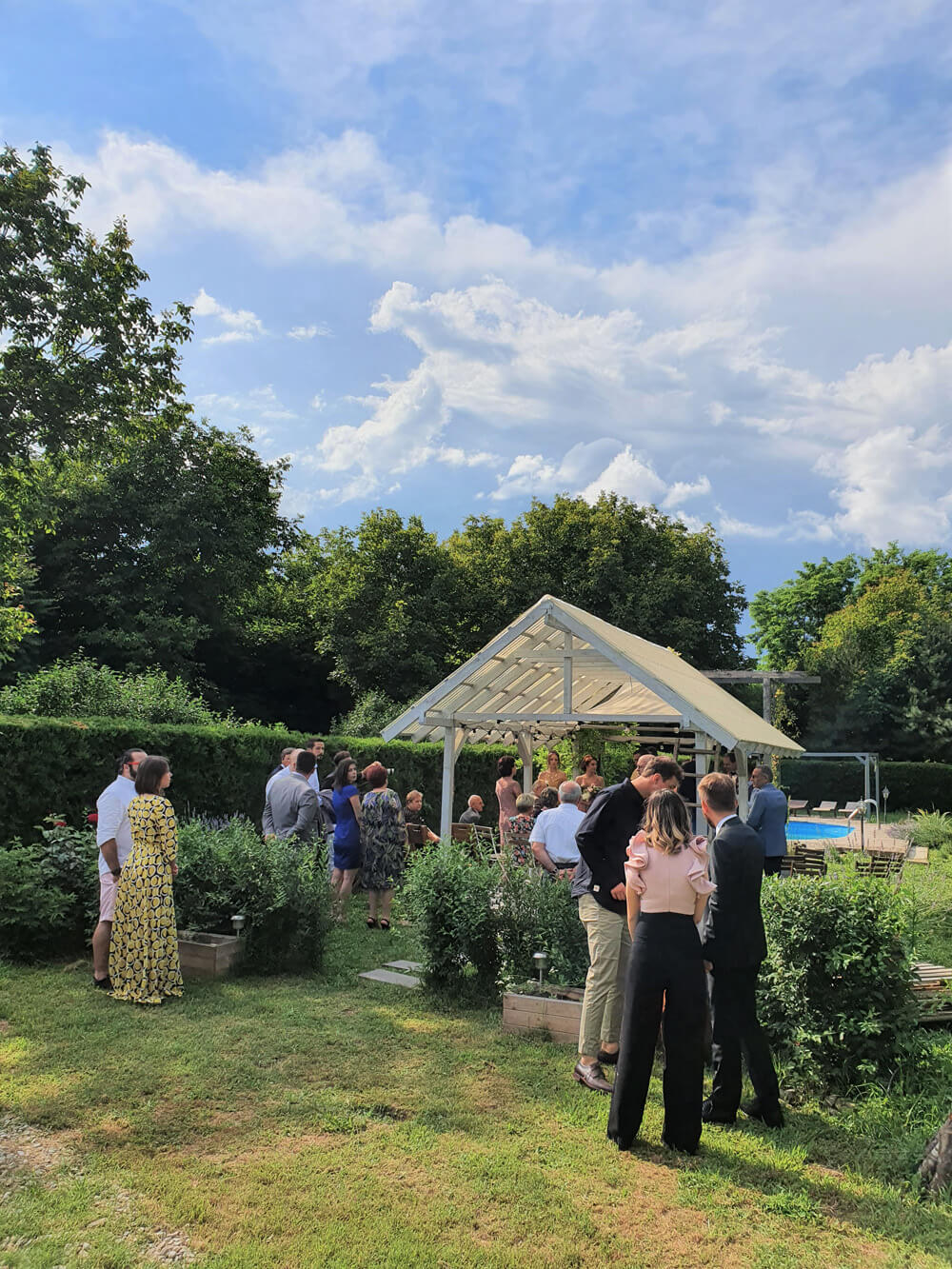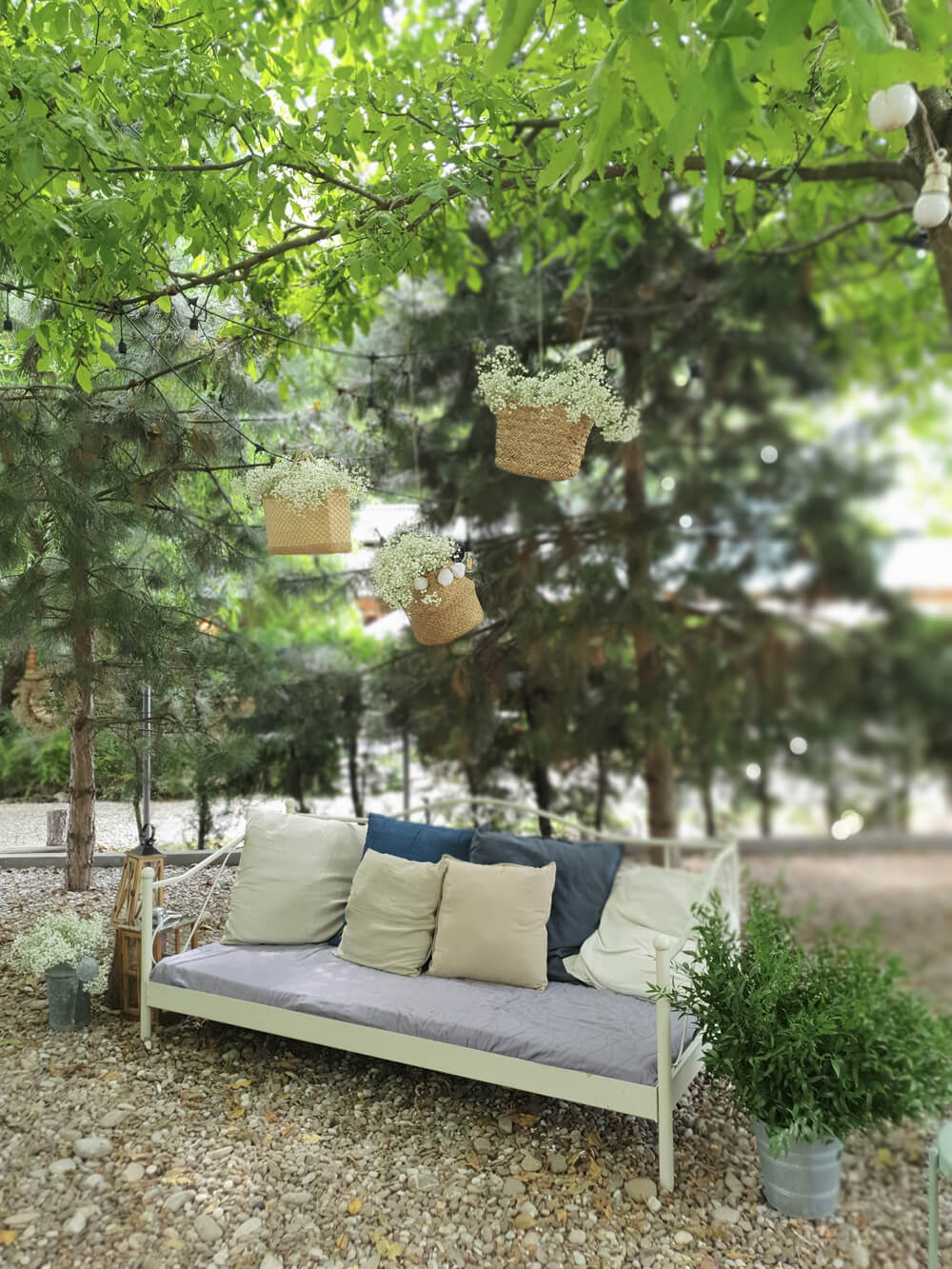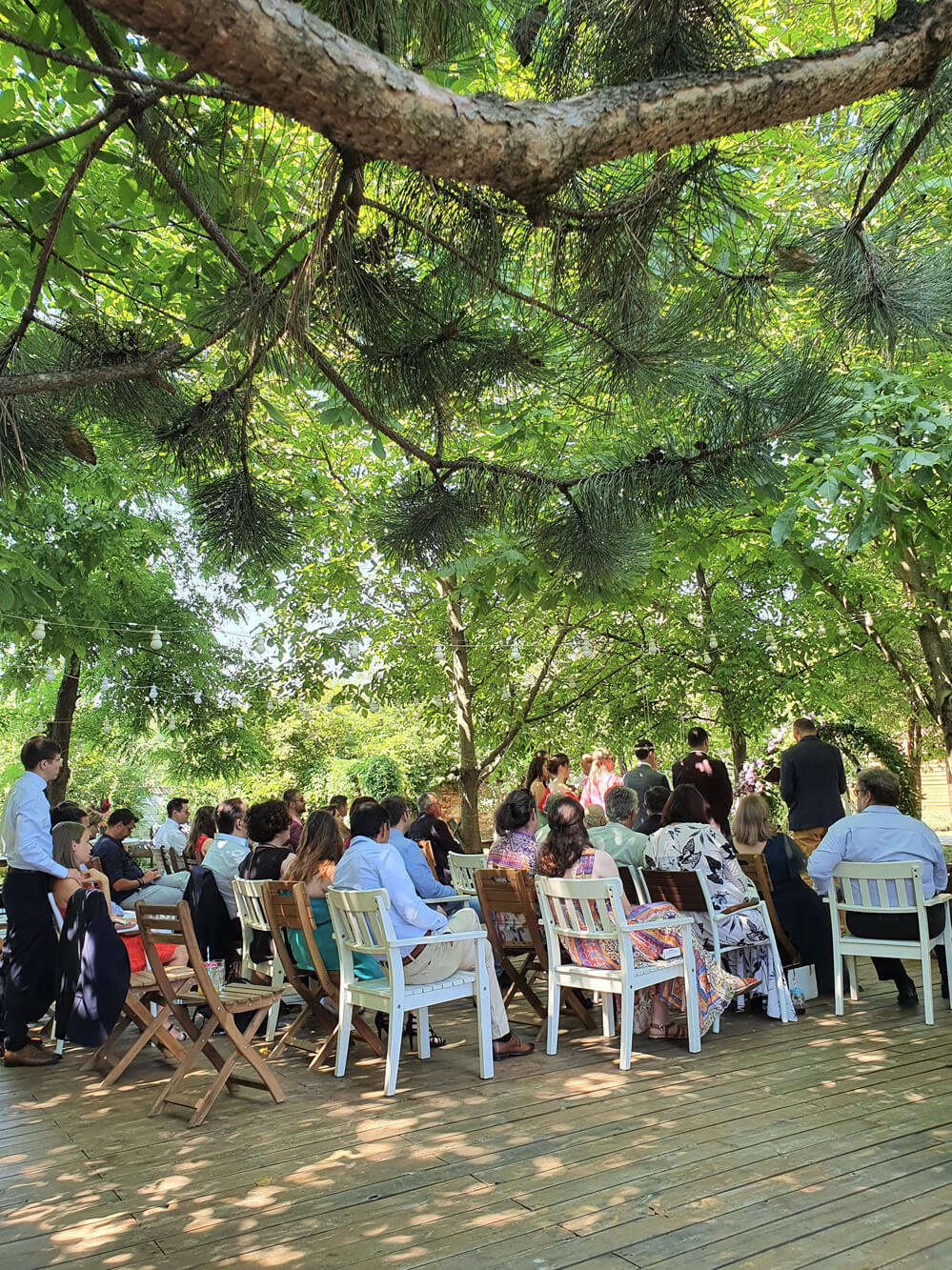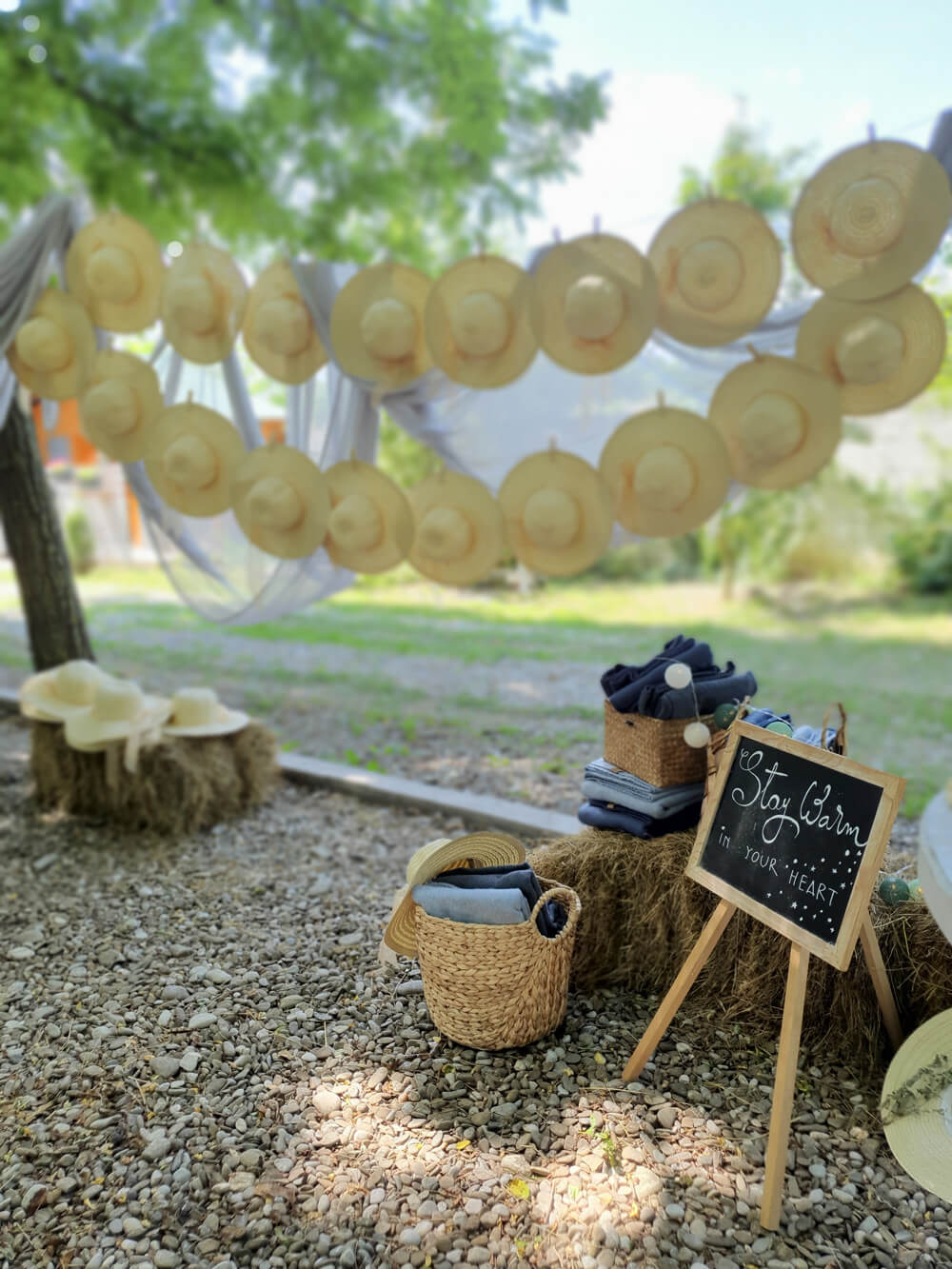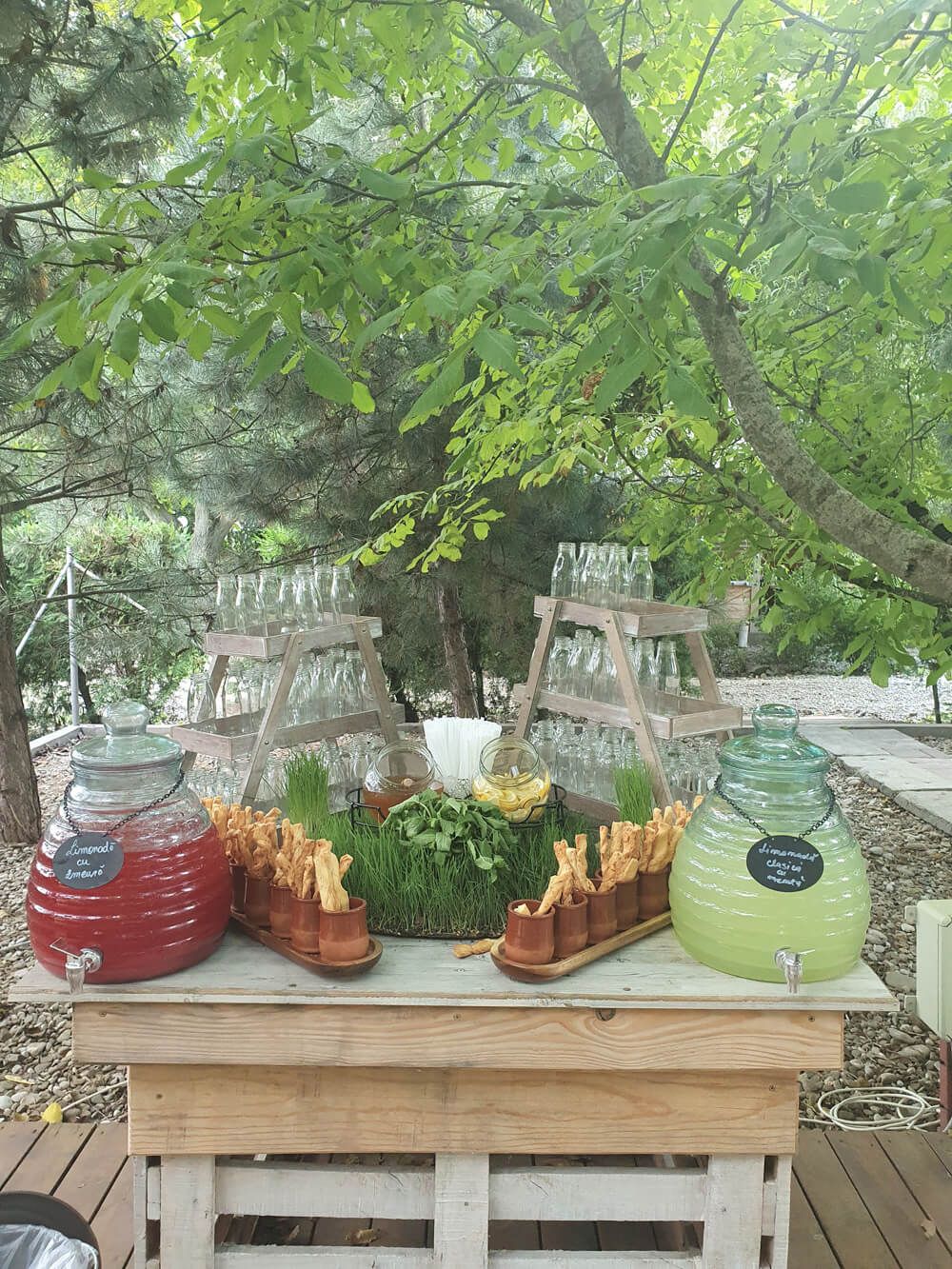 Your dream of an outdoor ceremony can become true. And more, you have multiple choices. Shall it be on the lawn with tall lush trees in the background? At the Terrarium lounge, shaded all day long? Or maybe by the pool, under the wisteria blooms? Tough decision…
If you don't have a wedding planner already, we can help you with the planning process.
Please make an appointment for visiting the property for events. It can be booked entirely and exclusively. Maximum capacity: 150 persons.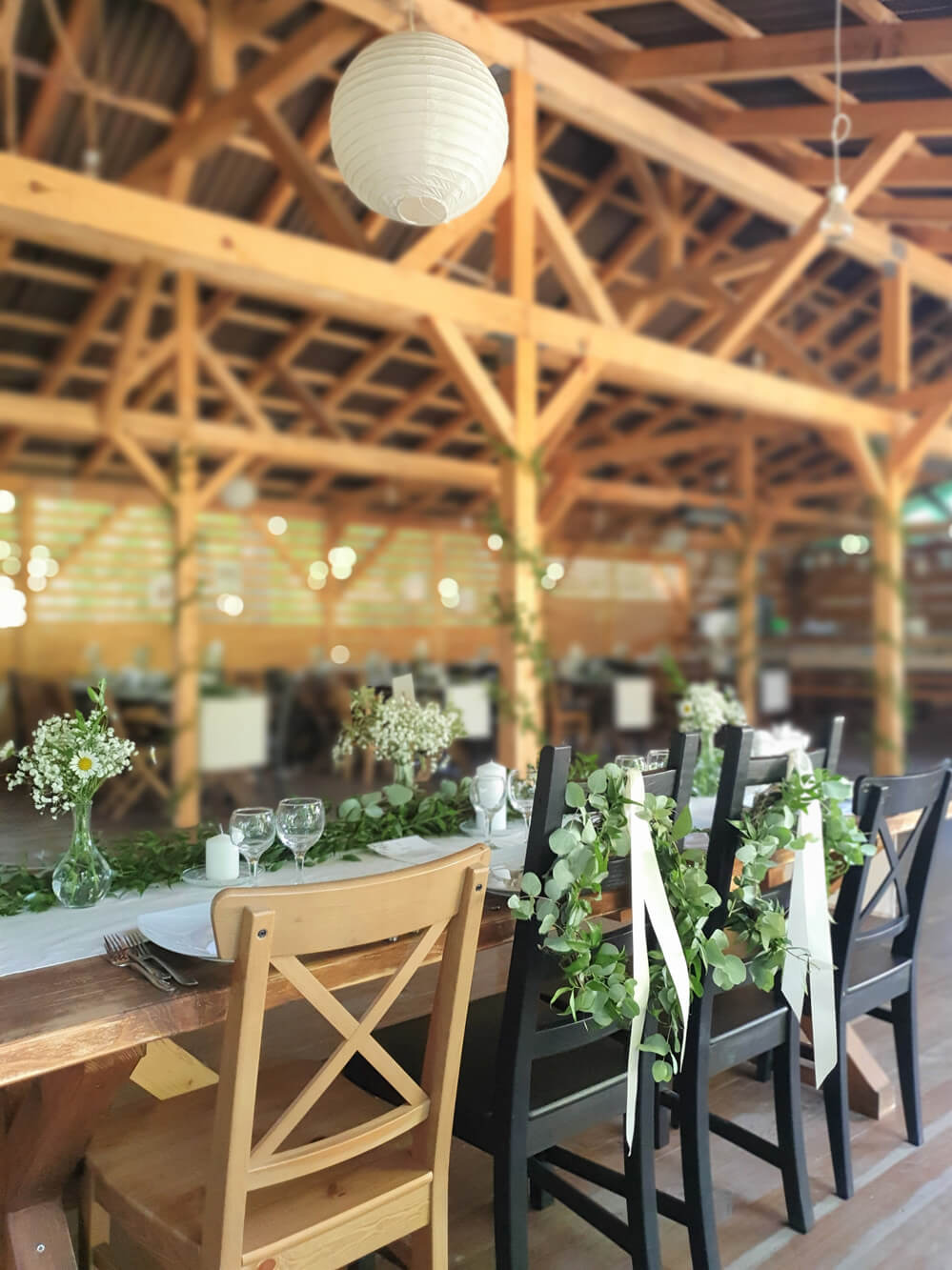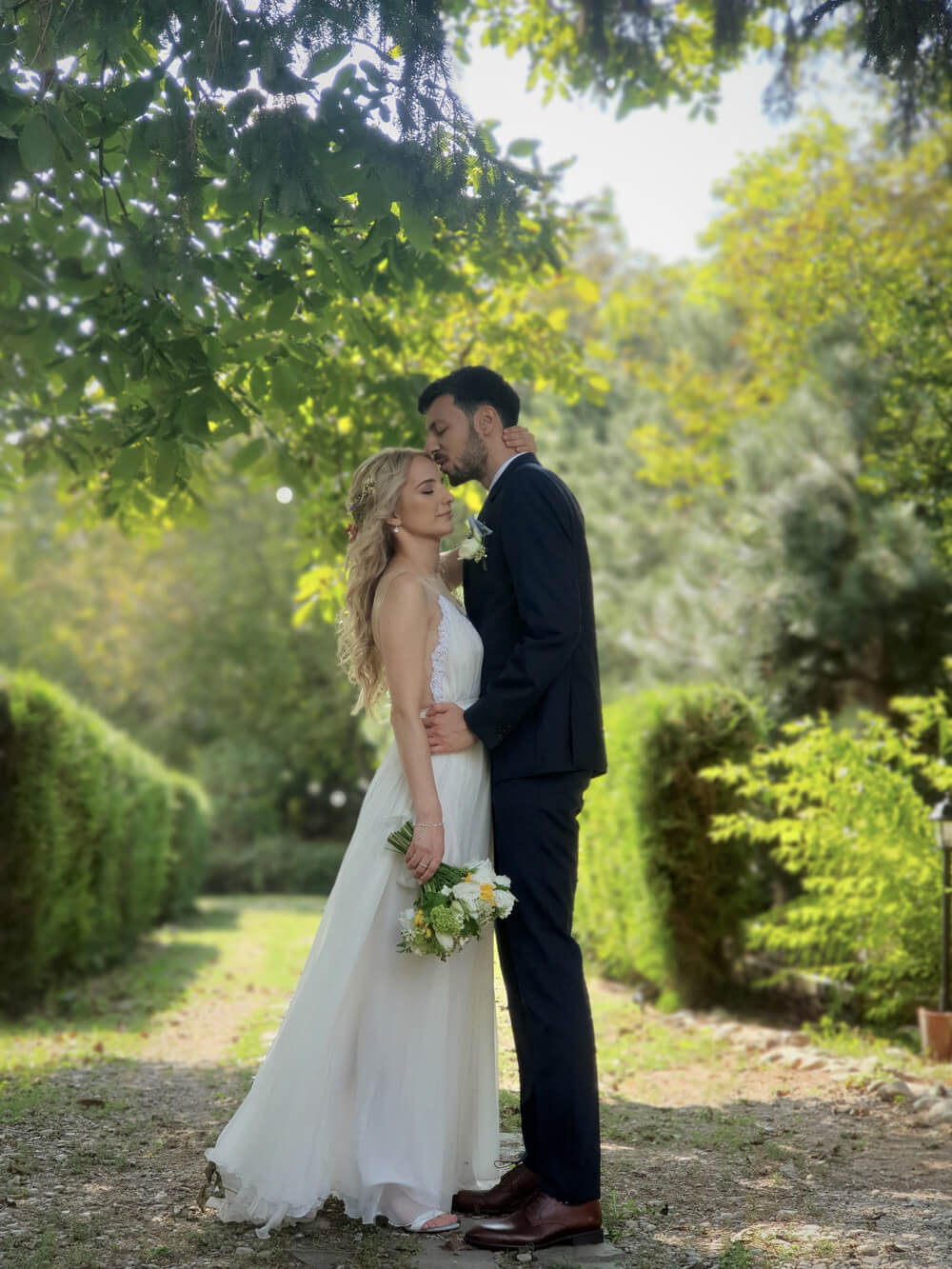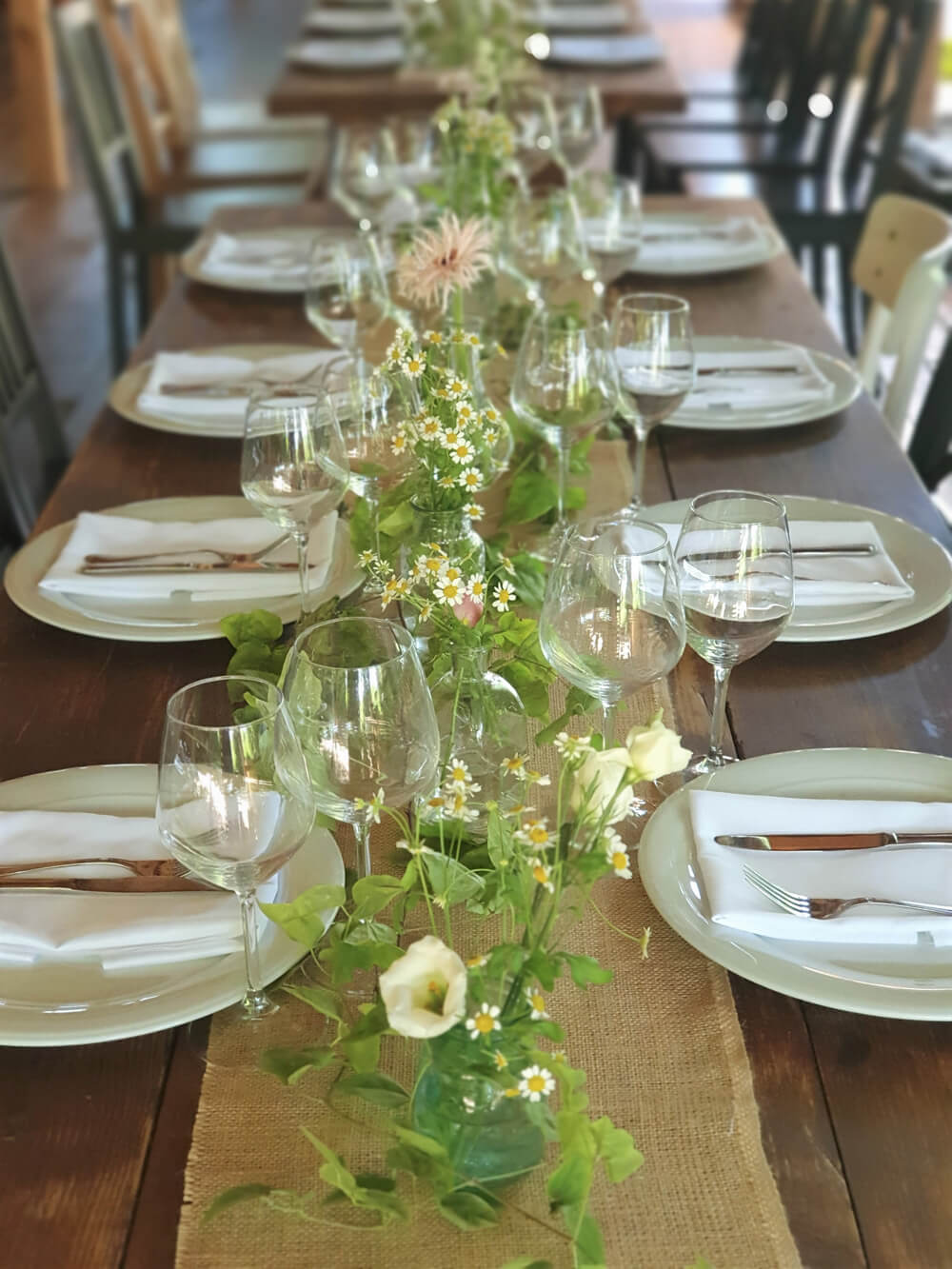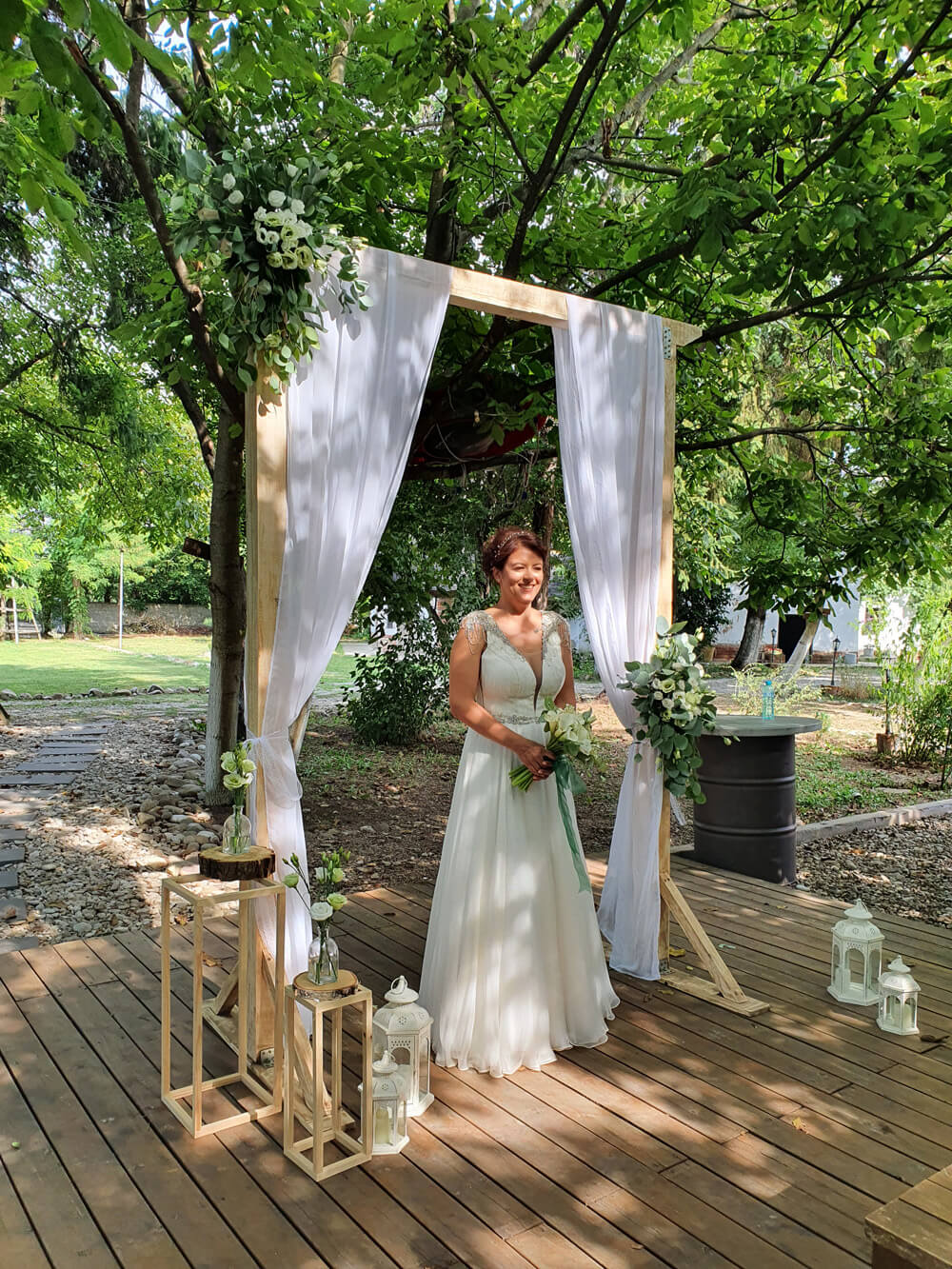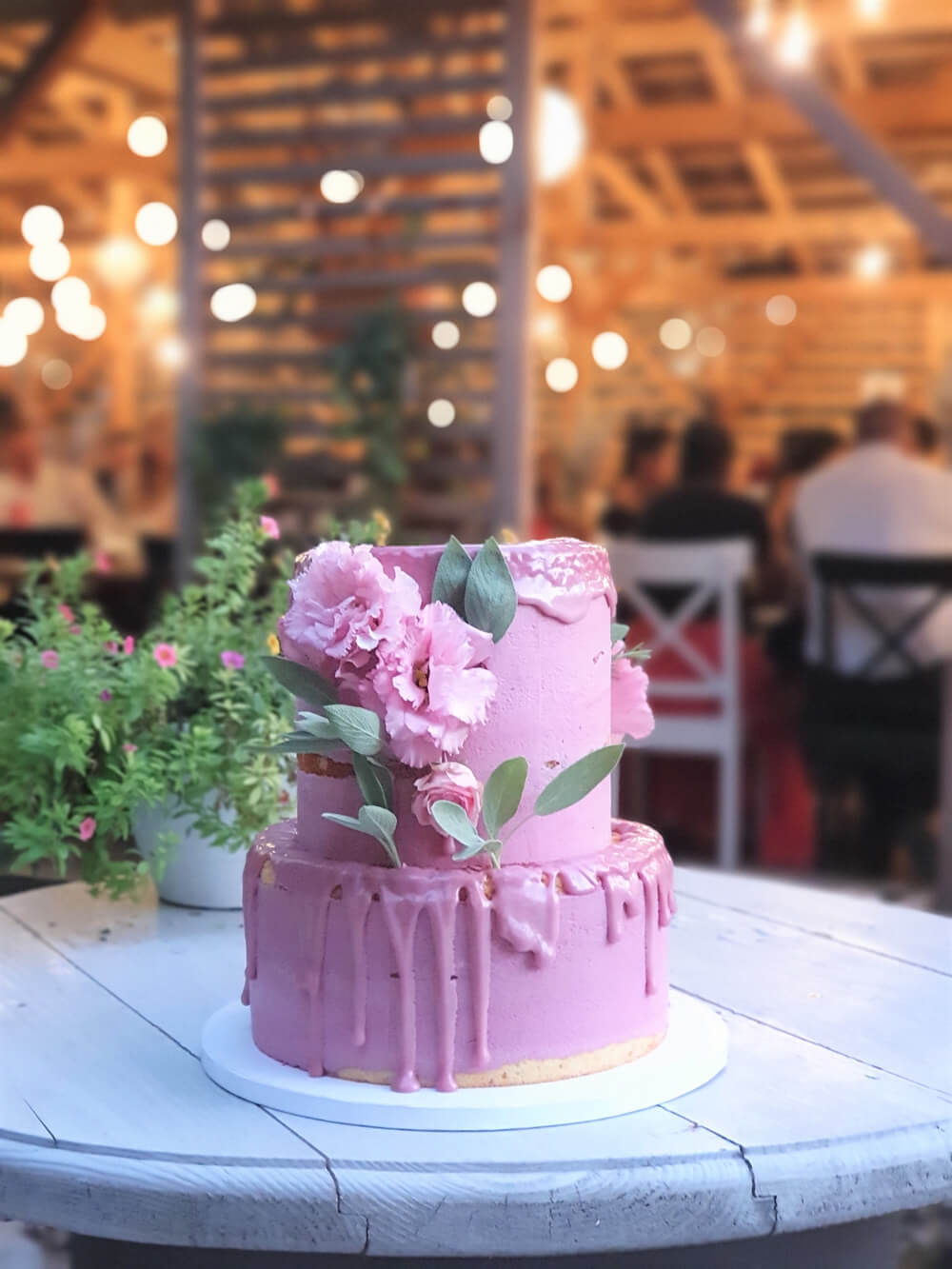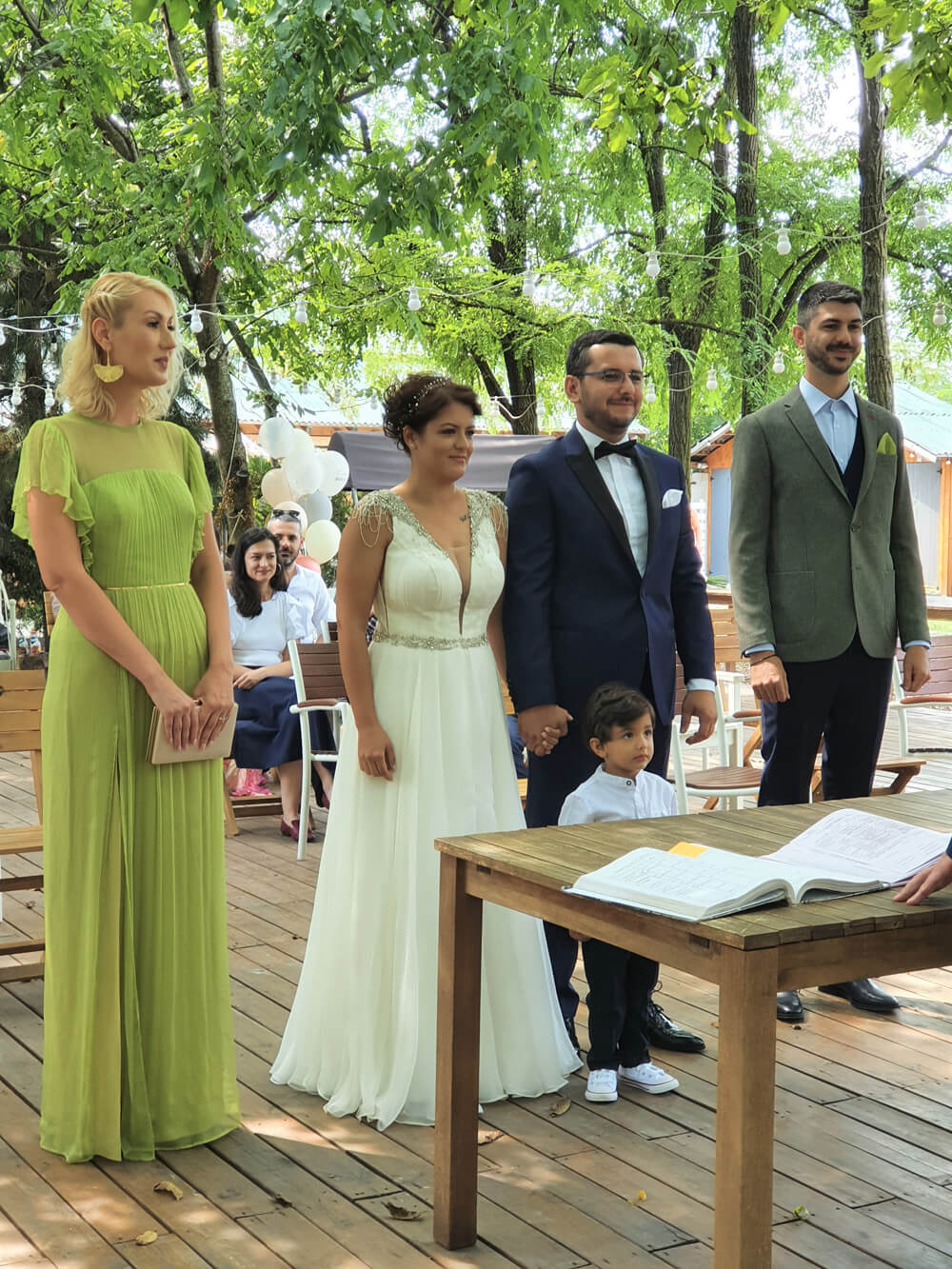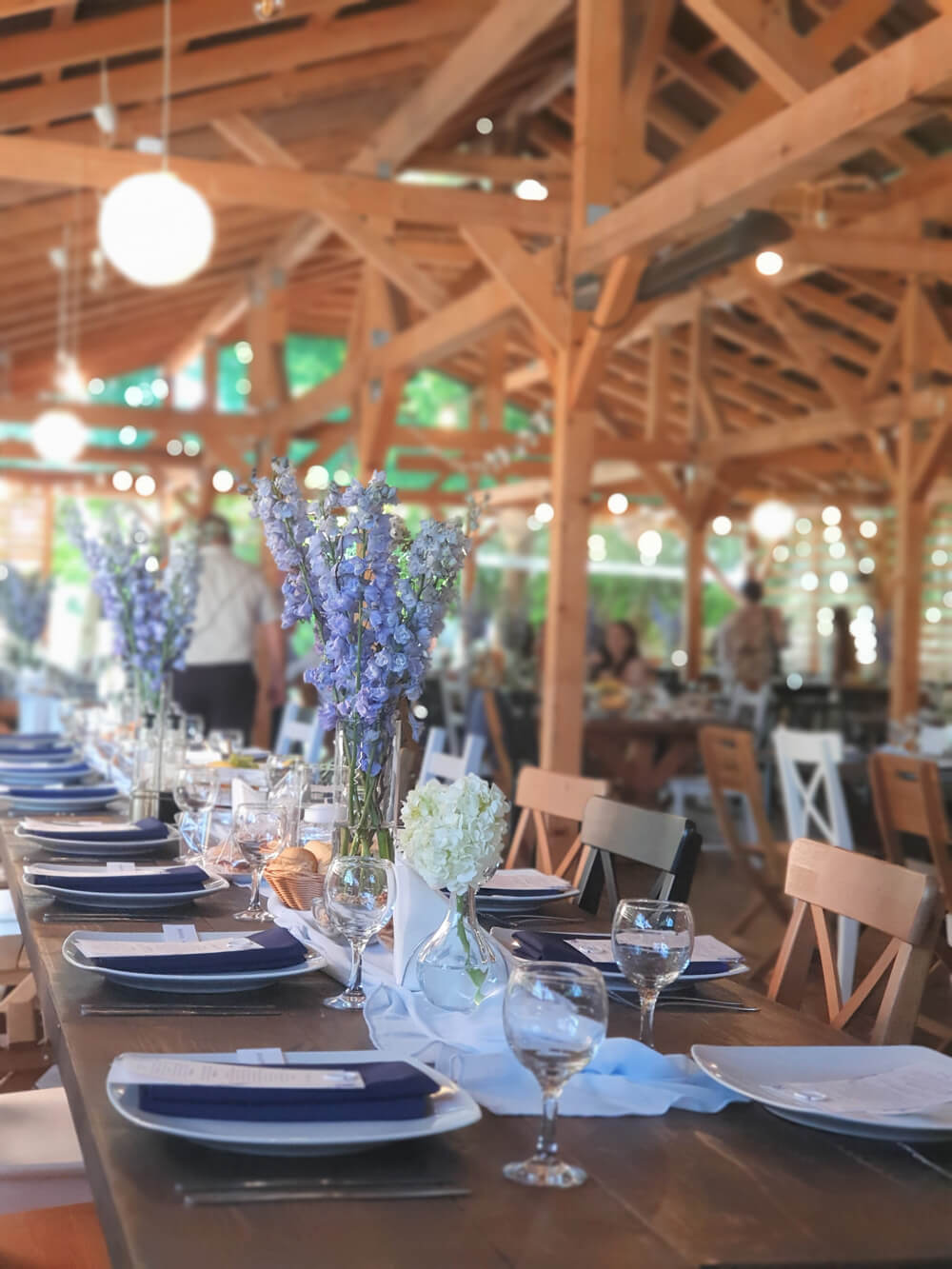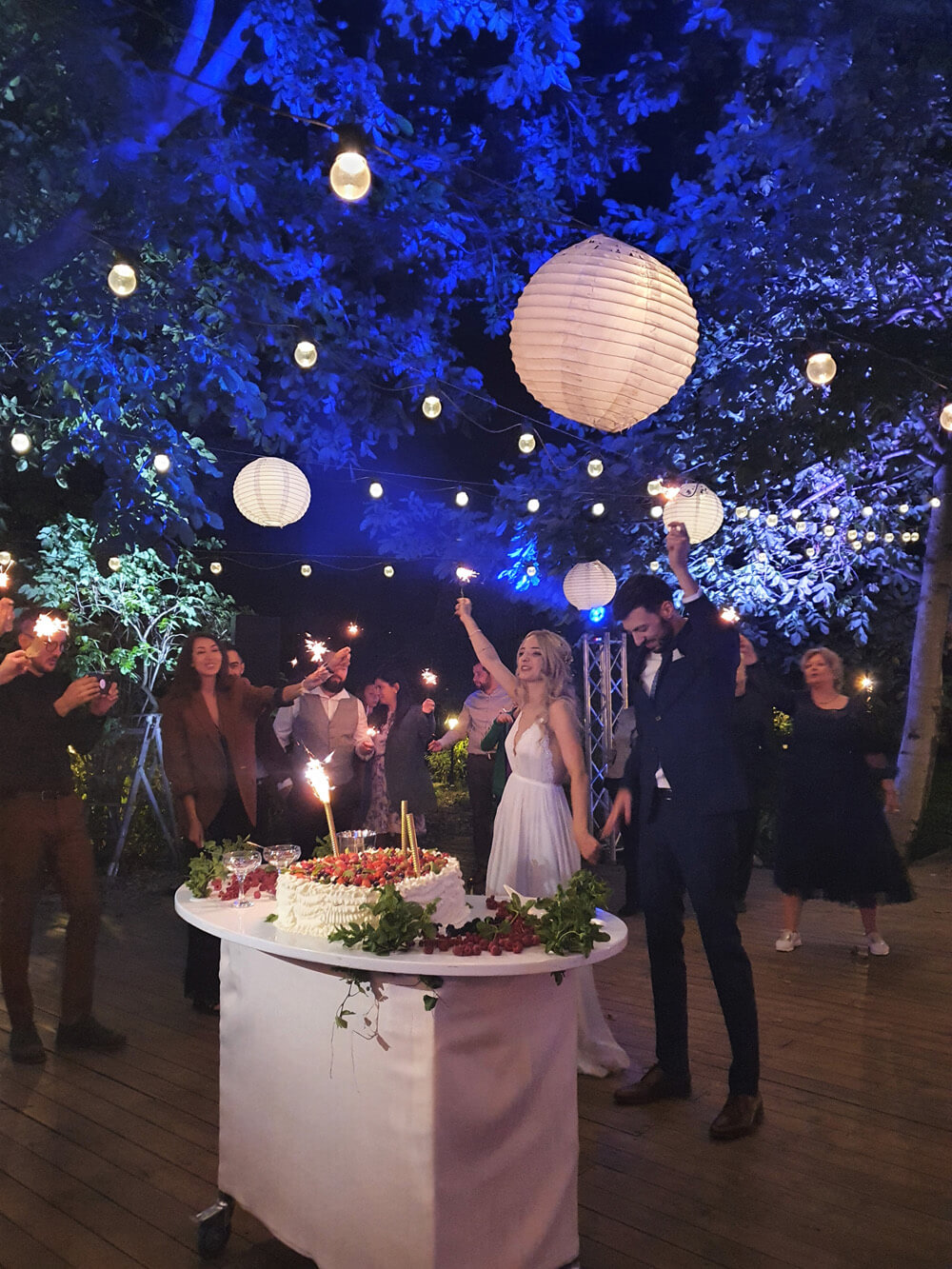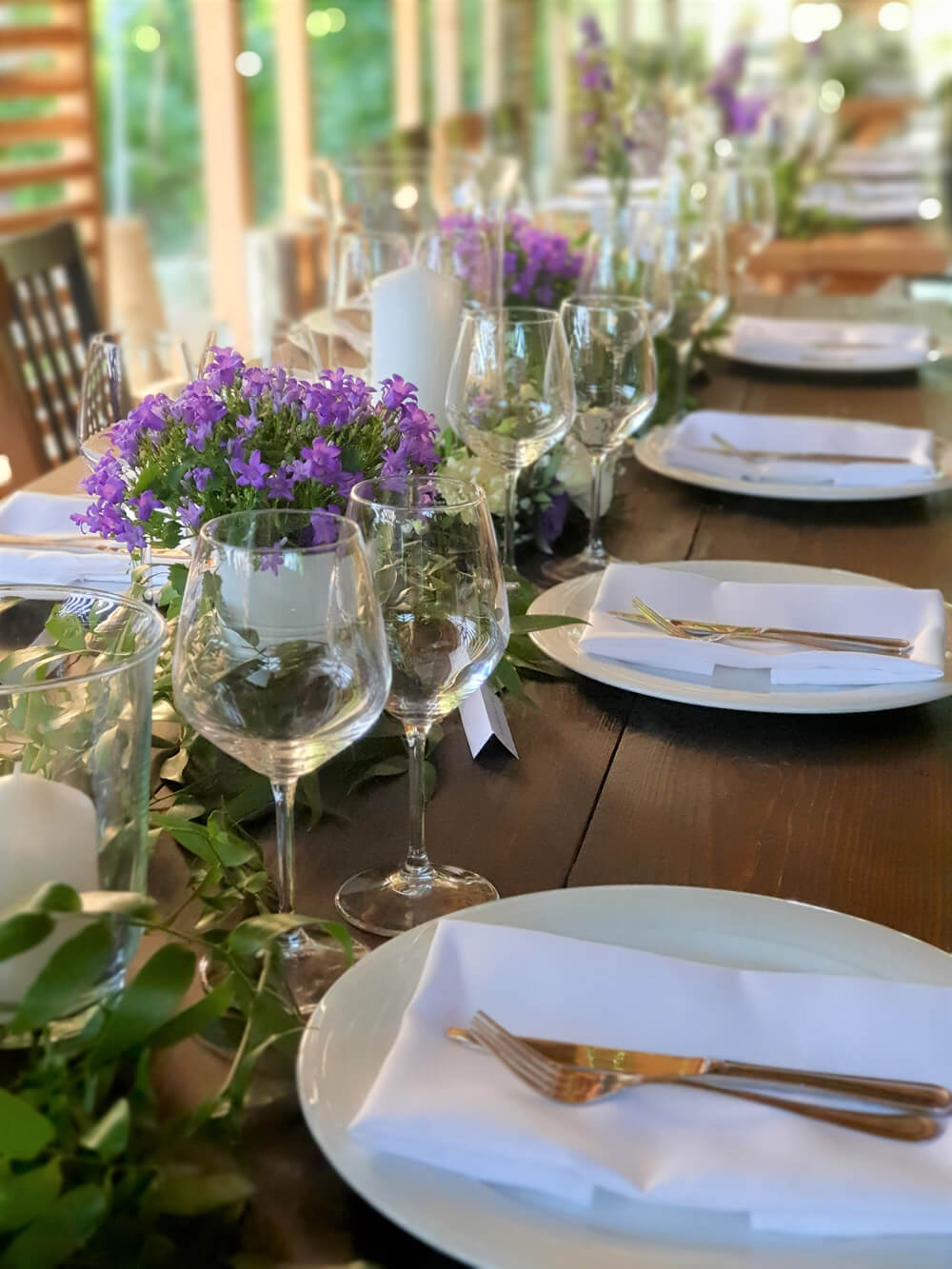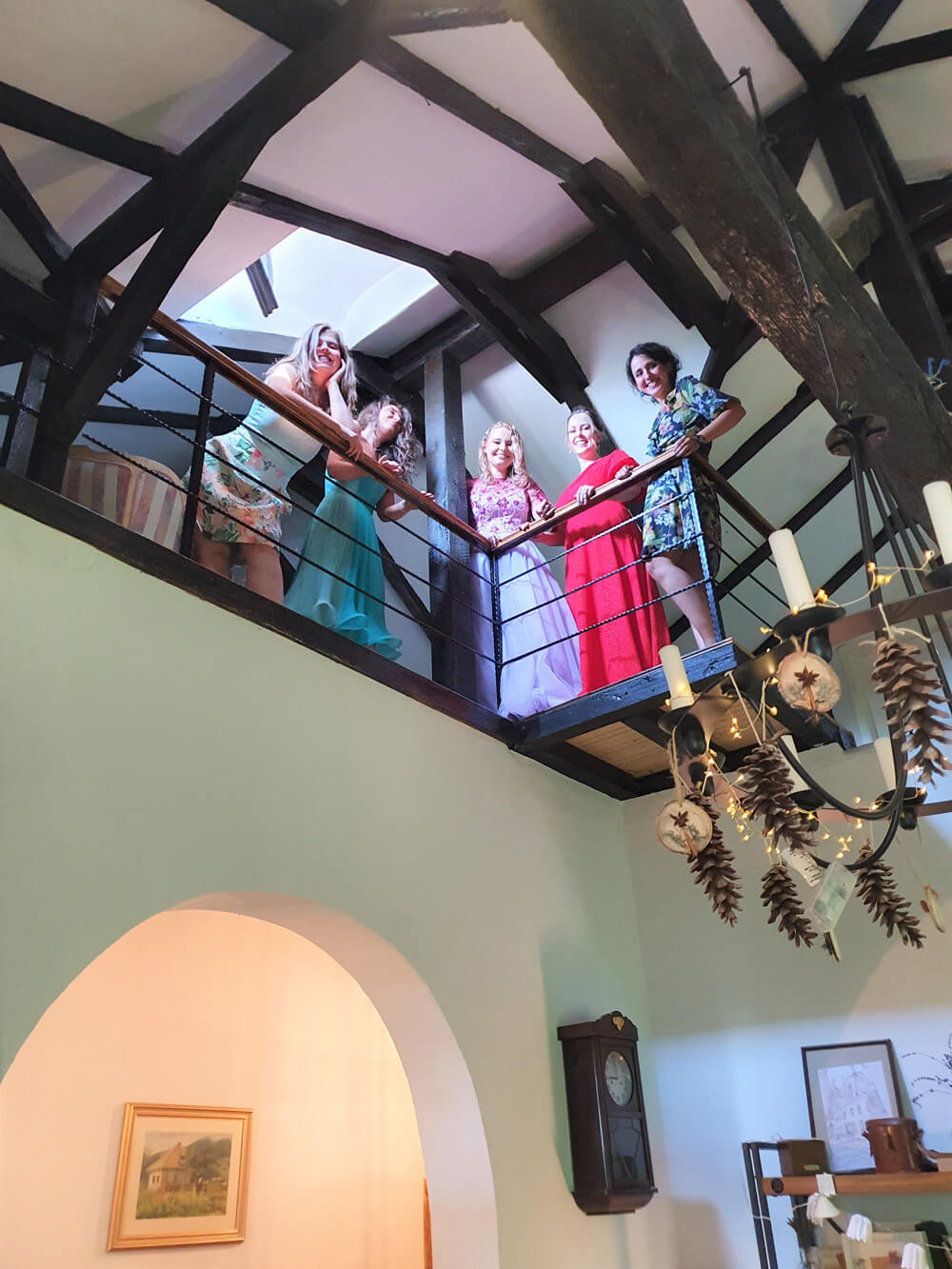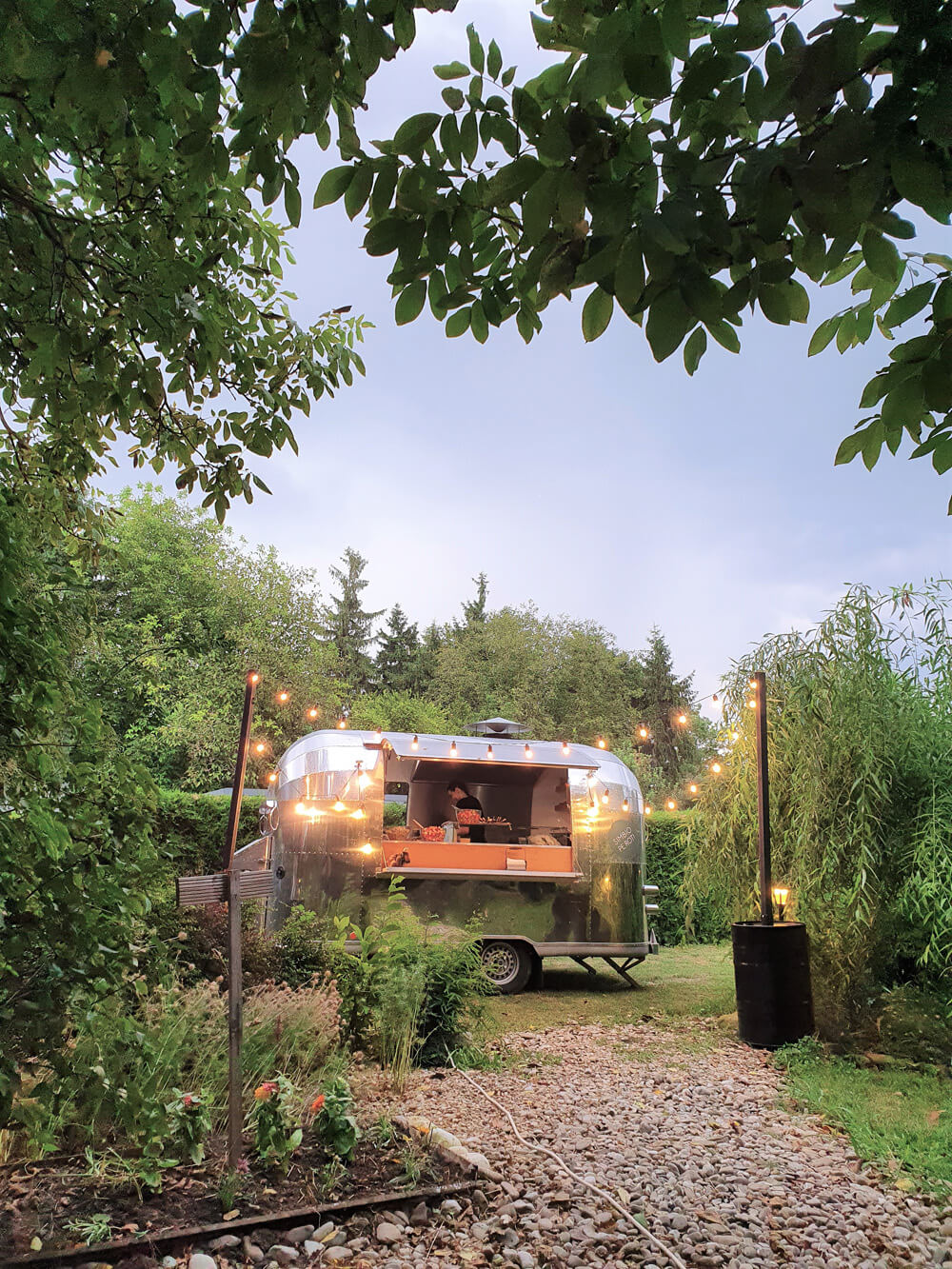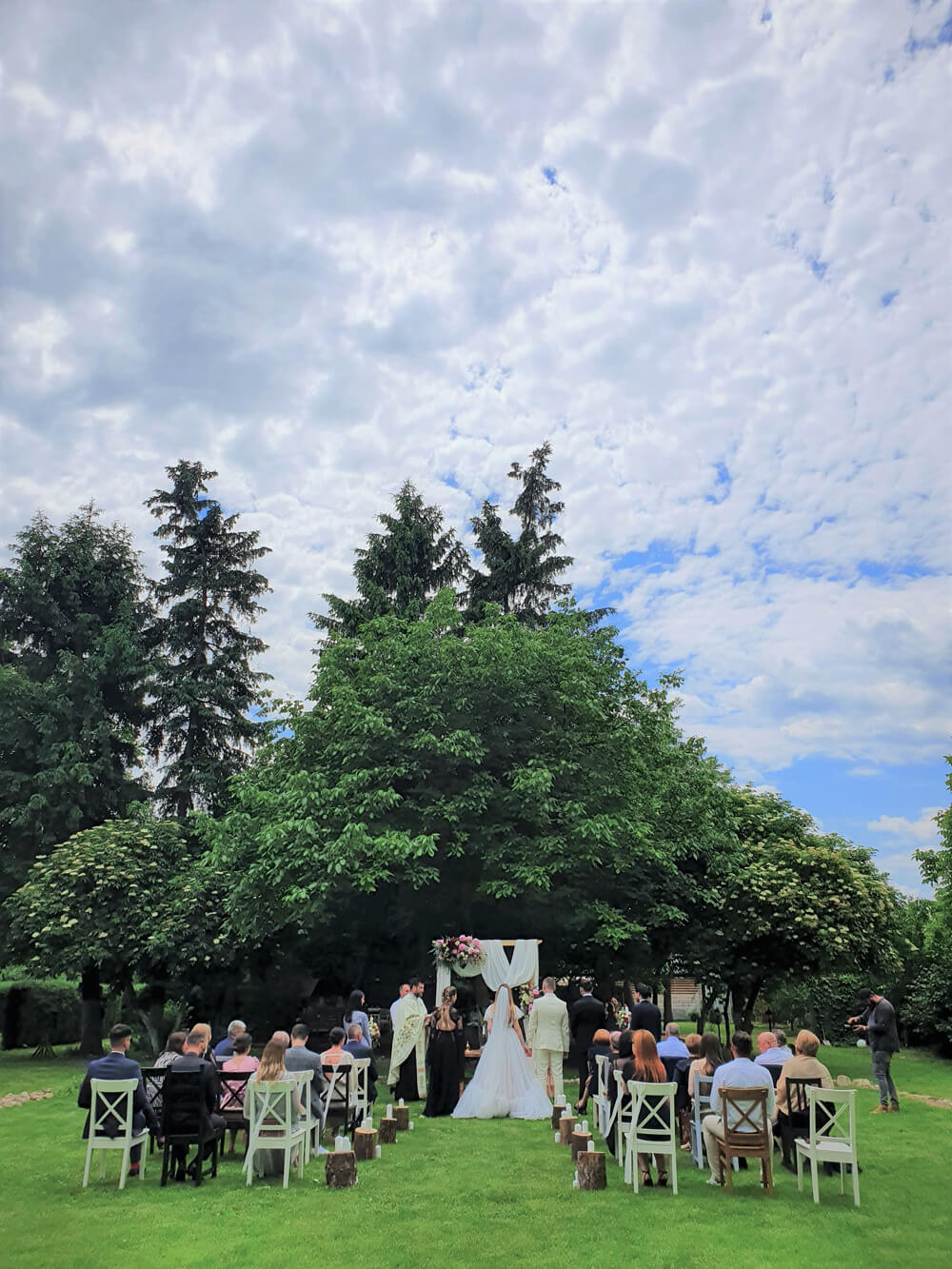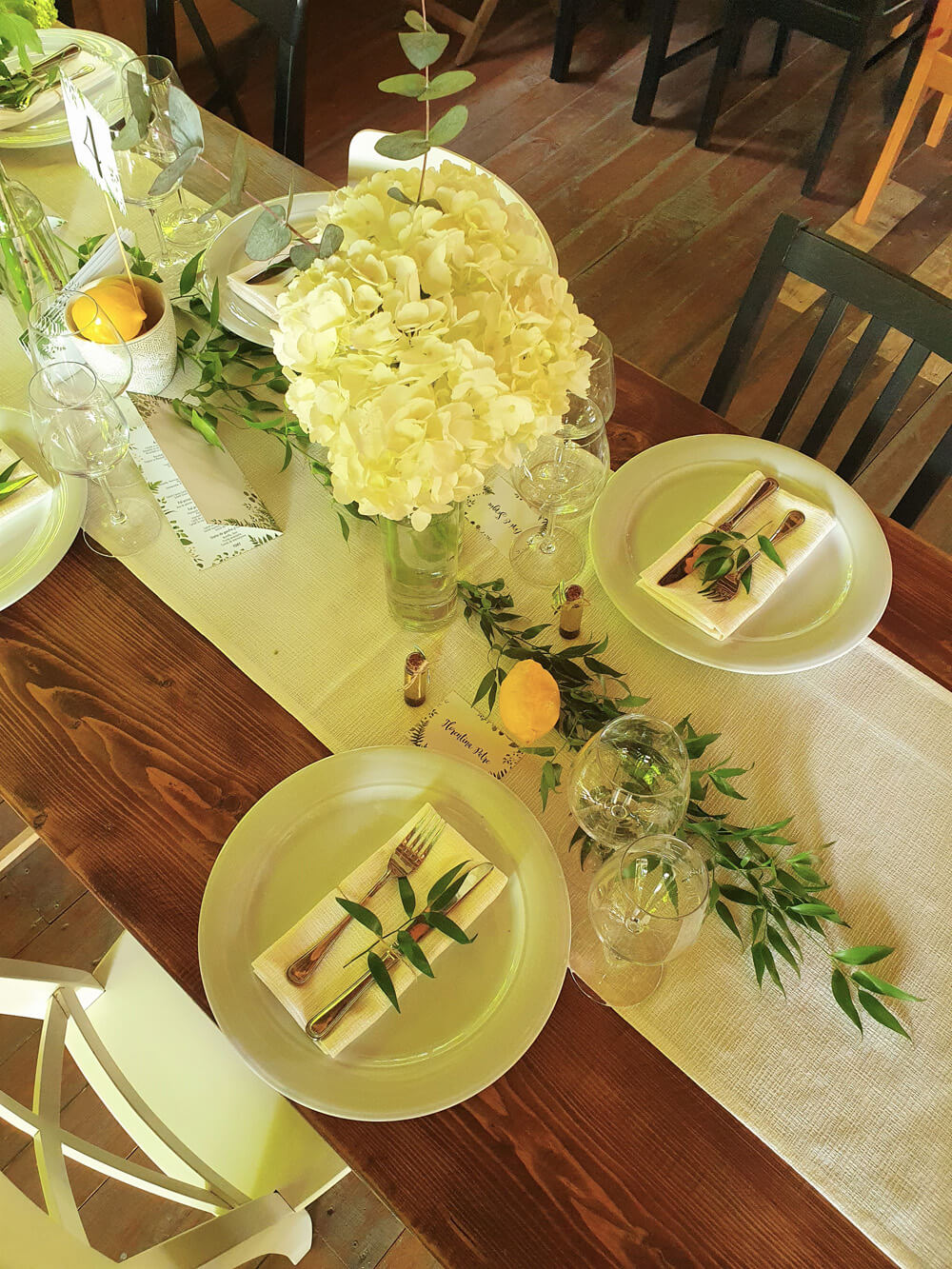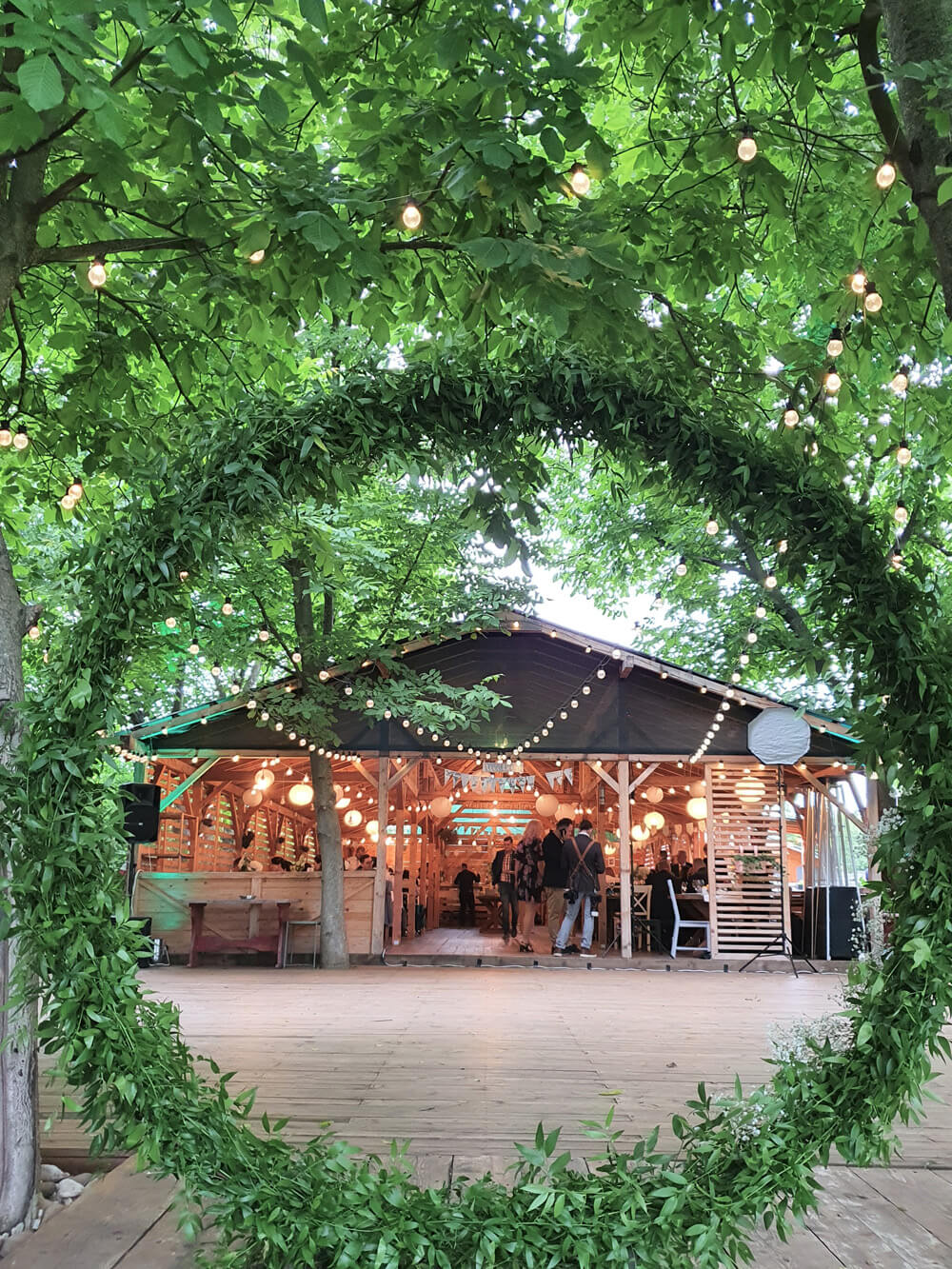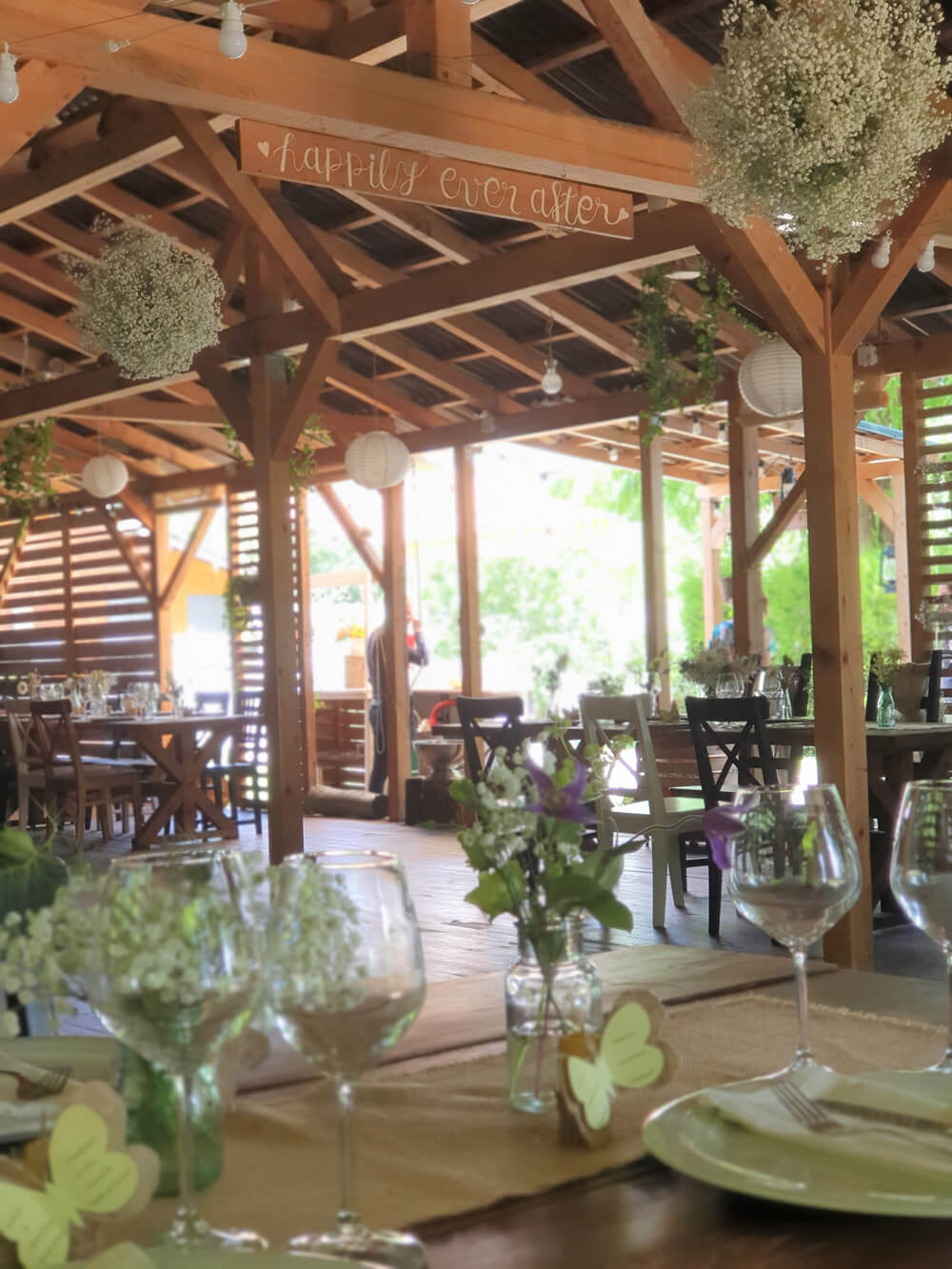 Let's plan your outdoor wedding!
Fill out the form and let's talk about how we can turn your dream into reality.
Please check your Spam Box if you haven't received our mail in 48 hours.